School start times: a never-ending problem for LM
The battle for healthier school start times is still continuing after years of no progress.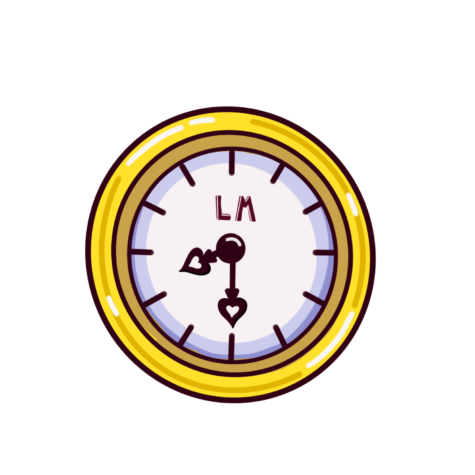 Since 2014, healthy school start times have been a major discussion in LMSD. After many proposals and debates, what is the setback? LM began their sleep research journey in 2014, when Judith Owens, a national sleep expert and pediatrician, was brought to LMSD to speak to our school community about sleep and the teenage brain. A few months later, the American Academy of Pediatrics (AAP) stated that chronic sleep loss is incredibly common in adolescents and has an easy fix. Their expert recommendation was that in order for kids to be healthiest while learning, schools should not start before 8:30 am, supporting Owen's statements made to LM. The LMSD community showed great interest in this research, so the acting LMSD superintendent, Dr. Wagner Marseille and the school board authorized the ISC to conduct a short term sleep study that focused on sleep and later start times for LMSD's high school students. While gathering research, the study took into account the impact of changing the school start times, regarding the different challenges, opportunities, and logistical issues. The research from the ISC report concluded that "the lack of sleep in teenagers has a tremendous detrimental effect on their mental and physical health and ability to learn, and the benefits derived by more sleep are both staggering and undeniable."
After this information was presented to the superintendent in 2015, a survey was sent out to all Harriton and LMHS students to gather data on their sleep patterns. The results showed that only 3.6% of students were getting adequate hours of sleep each night. The evidence proved that changed start times were essential to the better learning experience of our students, yet nothing changed.
The issue sat unresolved for several years until the spring of 2020, when after a series of community listening sessions, a changed school start time for highschool students was approved by the Lower Merion Board of School Directors, but only under the condition that lights would be installed on Arnold Field. It seemed that the future was brightening when an LM zoning officer approved the decision to install lights onto Arnold Field, only for the plan to be overturned in September 2021 by the Lower Merion Township Zoning Hearing Board. The district claims that lights on Arnold Field are essential for establishing new start times since they are necessary for school sports to practice safely after sunlight hours. Many disagree with this claim, especially a group of parents who have been advocating for healthy start times for almost a decade. In the most recent meeting between the district and the LM community, the district remained adamant that field lights and healthy school start times should not be disentangled.
As research has demonstrated, LM adolescent students are continuing to pay the physical and mental health price due to the failed logistical process involved with modifying the high school start times. For now, LMSD hopes to resolve this ongoing issue in the near future.
View Comments (1)