Water polo: a deep dive
Read about the water polo team, the story behind its founding, and its future plans.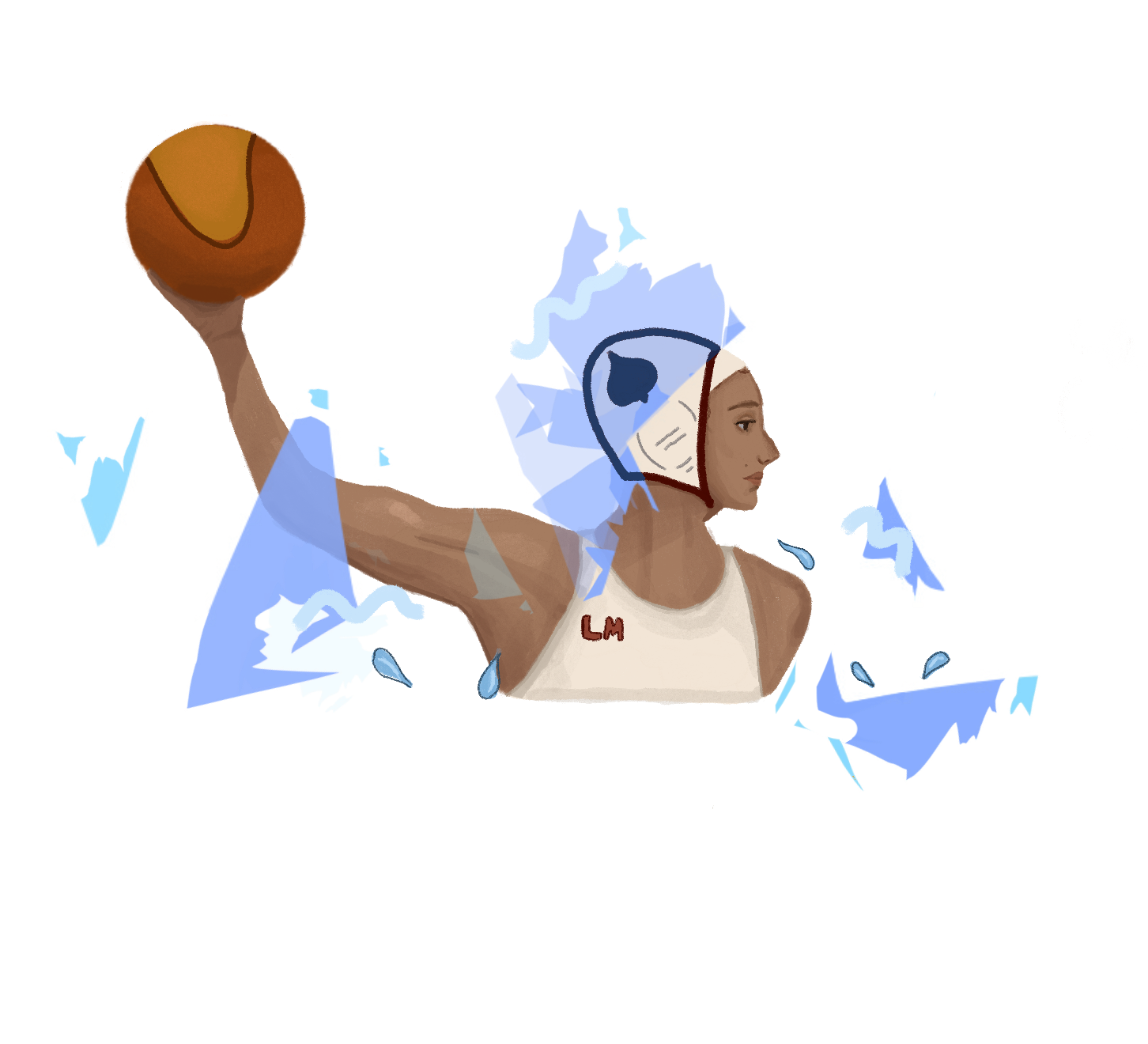 Seven years ago, Caleb Shack, a former student in the Lower Merion class of 2019, had an idea: create a water polo team at our school. In collaboration with the athletic directors and the assistance of teacher, Mr. Benjamin Walsh, Shack's idea became reality. Several years later, the sport has stimulated immense interest throughout LM, and the team is now in its second year of being recognized as a PIAA varsity sport. The path to get to this point was never easy, yet student persistence and motivation have helped grow the team into what it is today.
The team originally started at LM a few years ago, but only as a club sport. It was led by Walsh, who played the sport in his youth and wanted to give interested students a chance to play. When asked about the team's beginning, he said
that "the team was pretty big at first, around 30 people, but it was a place for students to mostly fool around. But I knew that there was always a serious core, a group of students who really wanted to play, and as the numbers dwindled, it showed more and more." Although it was frustrating at times, Walsh saw the team slowly grow. He was inspired by his youth coaches and knew a better team could be built. Thanks to his leadership and student determination, a community was cultivated around the sport and the kids began to play more seriously throughout the years. Within time, Walsh and his players were ready to take the next step.
Despite the team's improvement, not being accepted as a varsity sport posed problems. Games were difficult to organize due to strict PIAA rules, practices were rare, and there was little motivation from many. Despite this, with support from late principal Sean Hughes and others, a student-led movement earned the team the recognition they deserved, and the team finally became a LM varsity sport in 2021.
"Each year is a lesson for us" – Coach Benjamin Walsh
"Last year was getting a feel for the water and building a community. This year has been growing pains. We are still figuring things out and the team is changing. There are higher expectations and you need to be dedicated, we are building a community, and yet there is still a lot to do better" Walsh voiced. Higher expectations and community belonging are the things that will always be at the core of the team. These values are major components of the team, according to many players. LM Andrew Stickney '23, a captain, said that "There is a special camaraderie to the team. The coaching is great, it was welcoming from the start, even before it was varsity, and I think that each player finds their worth one way or another on the team. Having been here for four years I have seen the team grow and mature, and the sport was fun to pick up, and came naturally." The biggest reason for the rise in popularity of the sport at the school seems to be its uniqueness and difficulty. There are not many sports like water polo offered at LM, and it is also a fun challenge for many people. The sport not only consists of extensive treading and swimming, but it is also an extremely aggressive contact sport. As stated by fellow captain, Ansel Nathanson '23, "You need to be able to swim well, but I think that's something you can get better at over time. It isn't like a swim team where it's just laps back and forth. It is enjoyable and showed me that it can be fun to learn how to swim and stay in shape." Along with water polo being an awesome sport, the combination of challenge, team, and personal achievement has resulted in the growth of the sport at LM.
But what is next for the team? When asked, Walsh said he would like to continue to have the sport grow and be student-led. He wants to develop a girls team and start a middle-school program that would teach swimming skills and the sport's basics. To him, water polo goes well beyond the actual game, and it can show people swimming can be applied in multiple ways. "We want to improve as people and become more patient", Stickney voiced, "The sport is certainly undervalued at the moment, but I think that through improvements and the community, that will hopefully not always be the case."
Leave a Comment