Bringing glee to Funny Girl
Lea Michelle is back and her role in the Broadway show, "Funny Girl" has been a new hot topic!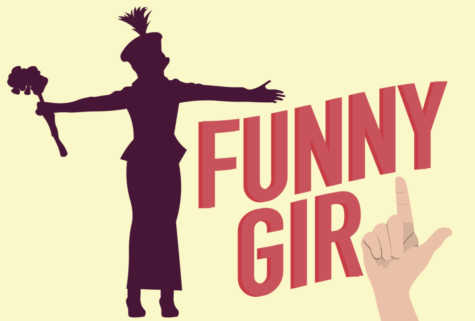 Lea Michelle has taken the Broadway hit Funny Girl by storm. Previously starring Beanie Feldstien, Funny Girl opened in April of 2022 at the August Wilson Theater and was greeted with very unpleasant reactions from the audience. Many said that for a show like Funny Girl, one must have a lead that is stupendous and thrilling. The New York Times wrote that Beanie Feldstien offered "a pleasant performance," and that she "is not stupendous." The opinions on the show's star girl were not set in stone. For years, rumors online had been circulating that Lea Michelle would star as Fanny Brice because she had previously starred in the immensely successful show, Glee. Lea Michelle was well known by her audience for singing "Don't Rain On My Parade," a song from Funny Girl, in the television series. In this series, her character, Rachel Berry, is cast as Fanny Brice and captivates the audience with her dazzling, but fictitious, performance. Since her days on Glee, fans have only dreamed of seeing Michelle's television character performance come to life in a genuine Broadway show. This dream became a reality on July 11 when Lea Michelle announced to her fans that she would be taking on the "almost destined" role as Fanny Brice in Funny Girl.  She said that, "a dream come true is an understatement." To her true fans, this opportunity is a dream of a lifetime and as many fans say, "was inevitable" due to the fact that she was destined to play Fanny Brice.
Since her public announcement, the anticipation to see Lea Michelle's, "Don't Rain on My Parade" performed on the August Wilson Theater stage skyrocketed. On Funny Girl, Lea Michele's performance did not lack any controversy. Upon her first week performing, Lea Michelle announced that she would not be performing at her regularly scheduled Saturday performance. It was later revealed that she had tested positive for COVID-19, leaving many fans disappointed. This followed with an understudy attempting to fill in the shoes of her role. At last, she returned to the stage on September 20 as charismatic (and healthy) as ever, delivering a captivating performance with stellar vocals. The New York Times raved about Lea Michelle's performance and stage presence. The article writes, "Lea Michelle, who took over the role on September 6, turns out to be that stupendous Fanny."
The article further goes on to explain, "both vulnerable and invulnerable, kooky and ardent, she makes the show worth watching again." Lea Michelle has done something stupendous with this show. Once an outdated and dry musical, she has taken this performance, molded it into her own, and transformed the face of Funny Girl forever.
Leave a Comment