BTS remains loyal to their Army
After many years of success and influence, BTS decides to finally complete their mandatory military service in South Korea.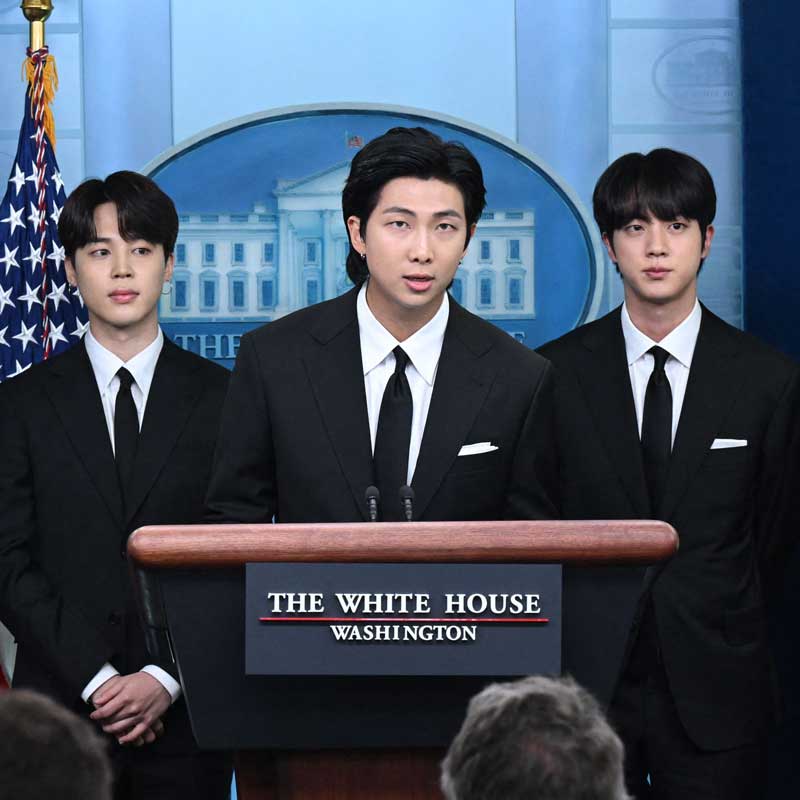 I remember how I found BTS in 6th grade. I was talking non-stop and my Korean friend decided the best way to make me shut up was to force me to listen to their music. I instantly fell in love with the cinematic shots in their music videos and the versatility of their music. Over time, my love for the group faded but I still appreciate their older albums.
Even after I stopped keeping up with BTS, one thing was always clear to me—they would probably never go to the military; not only did they contribute 3.6 Billion US dollars to the Korean economy, but they also changed the music industry. Korean artists like PSY, 2NE1, and Girls Generation all worked hard to make K-pop more popular glob ally. BTS was the first groups to go viral and become recognized.
Many people debated their role in Korean society. Is it fair for them to be exempt? The Youtube Channel Asian Boss interviewed many citizens on the streets of Seoul asking them
this question, and even fans of the group said that they should, "We are still at war and it is their duty." I was surprised to hear this opinion because I thought that their impact on the economy mattered more than their 18 month service.
It almost seemed that BTS' respective company, Hybe, shared the same opinion. They had BTS collaborate with western artists such as Nicki Minaj, Me gan The Stallion and Halsey. They also released multiple songs in English as a way to grab attention from their western fanbase. On October 17, CNN announced that BTS' oldest member, Jin, would embark for his military service later this year. Prior to this statement, the Korean parliament was able to pass a law in 2020 stat- ing that extremely successful male celebrities may put off their service until they are 30 years old. Since Jin is almost 30, he let the world know that his time to enlist is now, but before he leaves he plans on releasing a solo album in order to make the temporary part- ing less painful. David Liu '23, told me that the news "brought him to tears," especially since Jin was his bias. Bias is a K-pop slang term for one's favorite member in a group.
I take a lot of inspiration from V from BTS, and I grew up watching his concert clips, so to think that I might not get to see him in concert while I'm in college is disheartening.
Nonetheless, I respect BTS' decision and I encourage others to do the same.
Leave a Comment