Strike on the Schuylkill
The Philadelphia art museum is under fire for treating their workers poorly.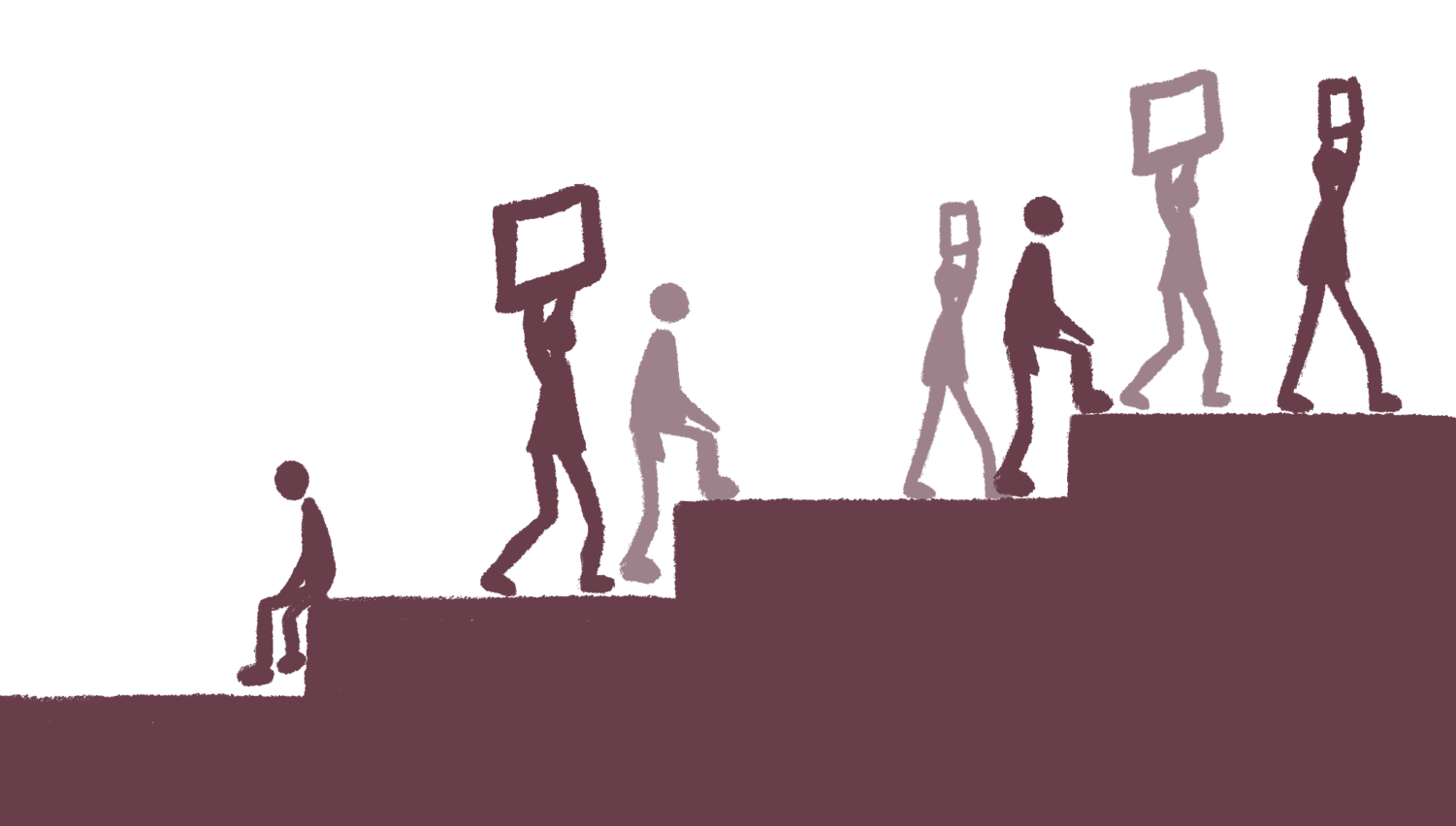 On September 4, 2020 the Philadelphia Museum of Art reopened its doors after a six month closure due to COVID-19. That January, the museum had been rocked by repeated, long-standing allegations of sexual misconduct and physical abuse from management. Additionally, in February of 2020, the museum had laid off 85 employees and 42 others took "voluntary separation agreements." Returning to work, the museum workers found themselves without hazard pay, unsafe conditions, little benefits, and overall low wages.
On October 27, 2021 an employee of the PMA asked a question during a Q&A session to general counsel Bill Petersen: Was the museum concerned about the number of staff leaving? Were they going to take any action to try to retain staff? Petersen replied that while the museum was sorry to see them leave, they were free to go. "The message was clear: Stay or go, I don't care," says striking worker Emily Rice in an article for online art magazine Hyperallergic. Rice continues, "It no longer feels like I work at Philadelphia's premier art museum. We no longer have enough staff to function properly. We have no archivist, no rights and reproduction specialist, no collections database manager; we have only one paper conservator, one preparator, and one press officer. Each remaining staff person is covering the work of two or three people."
The staff at the Philadelphia Museum of Art voted overwhelmingly in favor of union izing in this past August and have been fighting for a contract ever since. On August 30, after fighting for a contract for two years the museum workers voted to authorize a strike with 99% voting "yes". "I was certain the museum would start working with us, but as with many parts of this process, I was wrong," says Emily Rice on the Union's one-day warning strike on September 16. The PMA workers have been on strike since September 26, accompanied by an outpouring of support from the broader arts community and the left- wing community in Philadelphia and massive rallies on the museum's iconic front steps.
Despite the large amount of support coming from the art world there isn't much that can be done internally. "The artists don't own the pieces in the museum anymore," says art department head and LM teachers union leader Russel Loue. He continues, "They can however, raise their voice. Most of the artists in the museum are dead. For the contemporary living artists there's not much they can do. It's a very niche world." While unfortunately the artists are virtually powerless in this situation, like any other strike or labor related action, it is about the people, both the striking workers them selves and the general support they garner from the public make these things successful.
"I love going to art museums, but until the PMA fairly compensates their workers I just can't support them," says Nick Barr Bono '23, "While I am a fan of art, it's the people who make art and people are always more important." Sam Donagi '25 said, "I
Graphic by Ilana Zahavy '24/Staff stand with the unions no matter what. People deserve fair wages and fair treatment. Art museum workers unionizing is no different to me than any other workers unionizing." These two members of Generation Z are not alone. Even a cursory glance at labor activity and union membership shows a sharp rise over the past few years. Major ambitious movements such as the efforts to unionize Starbucks and Amazon are only a few examples of this trend. While not long ago the labor movement was perhaps seen as dead or a relic of the past with workers unions having become synonymous with corruption and low membership, our generation has been at the forefront of a new era in workers rights. So be it because of pandemic polarization, economic downturn, or impending climate catastrophe, Generation Z have shown that we will raise our voice and stand up for what we believe is right. Even if you love art, it's crucial to take into consideration what goes on behind the scenes in these museums as well as what the general work experience is like for many young people these days. As shown time and time again these past handful of years one doesn't need to look too far for change to be happening, this is a movement going down in our backyard. As the old labor anthem goes, "Which side are you on?" On the morning of Friday October 14 the PMA Union, an affiliate of the AFSCME District Council 47 reached an agreement with the Philadelphia Museum of Art and announced a two year union contract after 19 days of striking. The union voted 99% in favor of the contract and got all of their demands met, mainly those about wages and healthcare benefits. "I feel good about the terms," said Union President Adam Rizzo in a quote for The Philadelphia Inquirer, he continues, "they met every demand we asked for."
This union victory comes aforementioned union victories for and Starbucks locations across the country. The PMA will be open- ing their Henri Matisse exhibit on October 20, now with a unionized workforce. Only time will tell how this specific union's actions unfolds, but these recent events show the impact that labor action can have.
Leave a Comment