Day of dignity
LM's Muslim Students Association helped run a successful Day of Dignity with the Islamic Relief USA organization.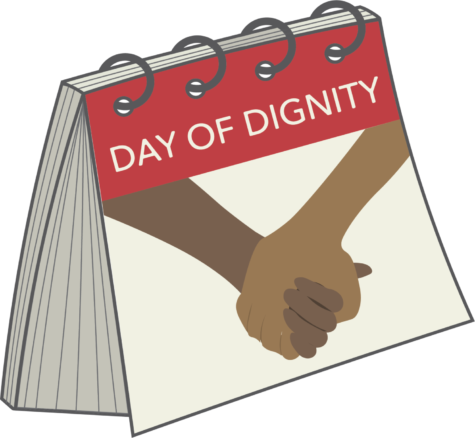 Every October, the Muslim Students Association partners with an organization called Islamic Relief USA (IRUSA) to serve the homeless in different cities around America. Islamic Relief, a non-profit organization, holds events weekly throughout the country. The Philadelphia Islamic Relief event was held on Saturday, October 29 and is widely known as Day of Dignity. This is one of MSA's most important events of the year because it involves Zakat (charity) which is a pillar of Islam. Day of Dignity gave MSA the opportunity to socialize with people and create new bonds within our community and with the homeless.  Four members of the MSA committed to the event and served over 400 homeless people, and they felt it was amazing hearing the stories of people's lives from different backgrounds. 
MSA came to the site around 8am and began to set up tables and unload boxes. There was a line of people wrapped around the street waiting for the gates to open. Before the event started, the main job of MSA members was filling backpacks with coats, sweatshirts, hoodies, pants, underwear, and bathroom essentials. These bags were prepared and later distributed to disabled homeless individuals who were unable to pack the bags themselves. Once the set-up was complete, the gates opened and people obtained what they needed. 
There were many stations organized for Day of Dignity that benefited the attendees. On one side of the event, there was a clothing station, and on the other side there were bathroom essentials and lunches which were cooked by volunteers the night before. Another station held a group of doctors  who ran stations in order to provide the homeless with health check-ups. For instance, one station included an eye exam where people tried on different reading glasses and got their eyes examined. 
Sarem Khan '24, Blake Gilman '24, Zach Bader '24, and Ali Baxter '25 were all part of the planning that made Day of Dignity successful. This is LM MSA's second year as a group participating in Day of Dignity and serving the homeless. MSA's plan is to hold these events frequently throughout the year to make the community a better place.
Leave a Comment