Cross country check-in
A review of the LM boys' cross country season.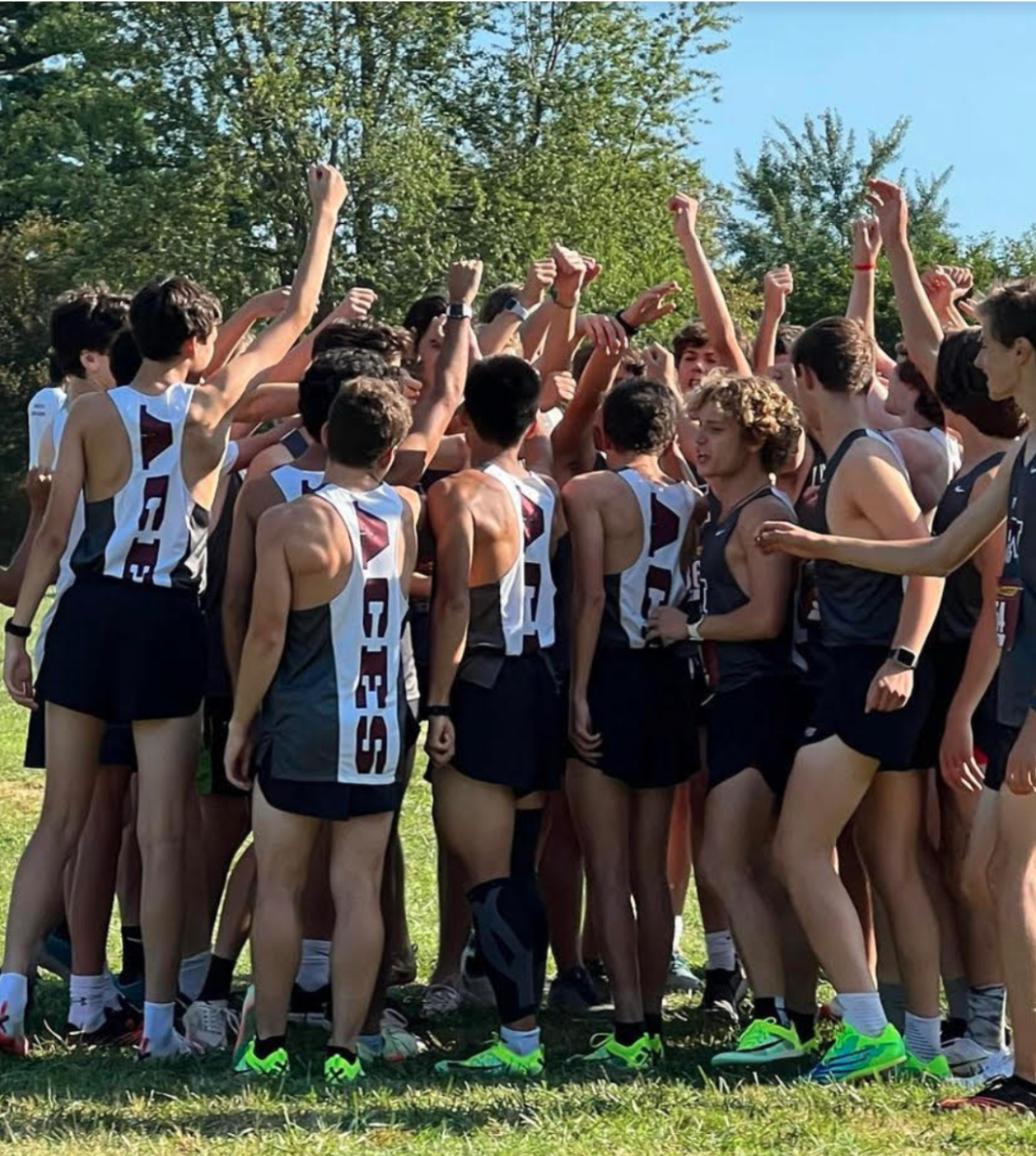 5,000 meters, that is the length of a high school cross country race, but that distance can seem much further when a team has to overcome the loss of three of its strongest runners. That was the position that the LM boys cross country found itself in at the start of this season, having graduated the core of last year's District championship winning team. However, this didn't stop the team from setting high goals and working hard to meet them. Through their efforts, they proved that LM is still a force to be reckoned with in the cross country scene. Although the varsity was not able to reclaim the District title, their performance earned them a place at States. Facing off against the best runners in PA was nothing new as the team clocked in some solid times. The first finisher on the team was Sarem Khan '24 who placed 36th, finishing at 17:09. Ethan Murray '23 finished next in 109th at 17:55. Following Murray came Andrew Gannon '23, Alexander Goonewardne '24, Alan Chen '24, Sajan Blum '23, and Alex France '26.
The team did a great job in general this year, with most of the runners medaling in every race. In the New Balance Shore Coaches invitational, France placed third, Arjay Miller '26, sixth, and the entire freshmen team placed third in a freshman race. The varsity team was even better, with Khan placing second, Gannon third, and Goonwardne fifth. The varsity team came in second with 58 points. In the 50th Manhattan College invitational, France placed fourth in his freshman race. Issac Jennings,the assistant coach of the cross country team, also finished fourth in the coaches race.
In the Central League championships, LM had the closest point difference the officials had ever seen. They scored 3rd place with 64 points, which is within just one point of each team on the podium. That included Penncrest, who had 63 points, and Haverford, who had 62. There is also a lot of up-and-coming talent. Dylan Leone '25 made one of the best finishes at JV Districts by winning one of the races. Alistar Browning '26 made the biggest improvement this year, cutting four minutes off his former personal record time, and freshman France finished below 18 minutes and will definitely be a runner to watch in future seasons. Head coach Neil Berman holds high hopes for this team which he describes as "hungry for victory." LM will continue to be an amazing team to watch out for!
Leave a Comment