Lifting a community
Coach O'Hara has made his departure from the LM weight room, but his legacy will continue on.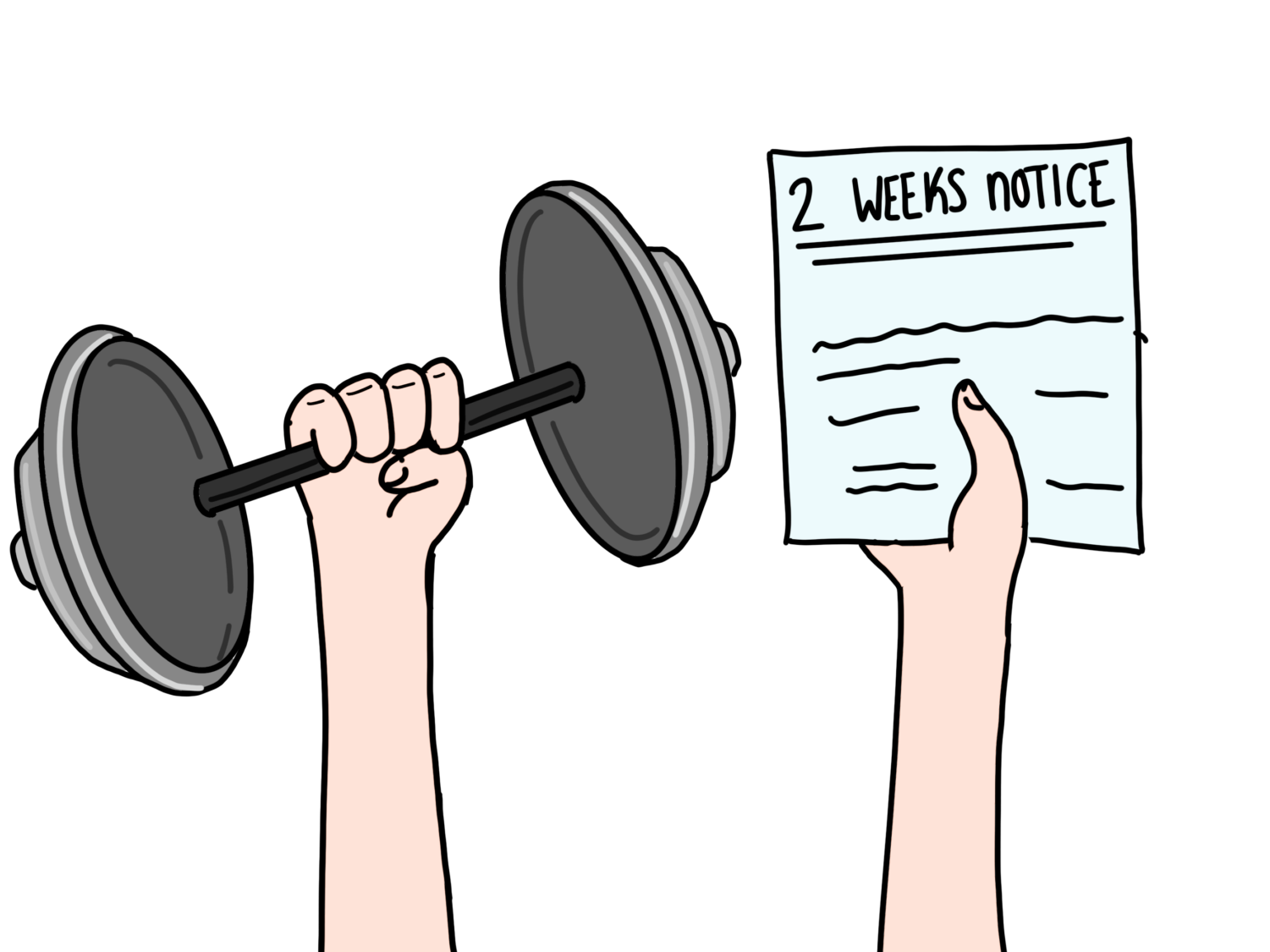 Weight rooms are a pillar of every high school's athletics, however Coach Joe O'Hara made LM's weight room something more than just a place to train. Beyond teams simply preparing for the season, students would frequent the gym both as a place to train personally and to simply connect with other students. Under O'Hara's direction, the weight room offered a place for LM students to train and find comfort. 
O'Hara had served as the head strength and conditioning coach at LM since 2016. Besides being the strength coach for most LM sports, O'Hara served as the throwing coach for the Track and Field team before stepping down in 2021. O'Hara long balanced the strength coach position with his responsibilities in his own strength and conditioning company, O'Hara Fitness. In light of commitments within the company, he was forced to step away to focus on its new programs. In his new endeavors, O'Hara mentioned that he would be working with his company on shaping both a "Team Training Program" and a previously built "Farm Gym".  The added role for O'Hara and the company were programs for disabled individuals. He mentions, "At the time I was expecting maybe 5-8 hours a week of training/coaching but by the second week of working with this program we were up to 15 hours and the hours just continued to build faster than my company or myself could fully handle." Yet, O'Hara reflects on how he misses "the exciting and energizing moments I had each day at LM when the students pushed themselves to achieve something they didn't know they could." 
Coach O'Hara provided help with student progress both physically and mentally. O'Hara was a critical force in developing the weightlifting program at LM. Originally a somewhat disorganized program, O'Hara provided the guidance and expertise needed to craft it in a manner that developed the skills and strength of LM athletes. Jason Stroup, LM Director of Athletics and Activities, noted O'Hara "established the culture of strength training with both athletes and students who were interested." Beyond opening a welcoming environment for many athletes to train, O'Hara had a prominent role in the development of personal success.  "He turned this school that had virtually no weight room program into a standard part of most athletes' day," mentions Joseph Fiore '24. Fiore, who accredits his success to the advice of O'Hara, is currently ranked 39th in the country for, has a spot in powerlifting nationals, and is among the state's leaders in the deadlift. Beyond individual athletes, the weight room was a critical point of development and training for sports teams. Outside of those who sought out the weight room for sports, Stroup found O'Hara "vastly increased the access to the weight room and the number of students who used the weight room to train." A pivotal focus of O'Hara's tenure at LM was the open mindedness he offered to students entering the gym and his efforts to provide athletes with the resources to succeed. O'Hara reflects that beyond his own personal guidance, "the athletes who dedicated endless hours and years in the weight room after school have drastically changed what the standard for a high school weight room could and should be." O'Hara notes that the athletes who found success under his direction were often the very students to pay the same favors forward. O'Hara sees the LM record boards as filled with "a large list of athletes who spent more time coaching others and helping the younger athletes than anyone else."
Escaping the biases of some traditional strength programs, O'Hara fostered an environment in which he devoted equal attention to all athletes regardless of gender status. Norah Cotter '24 notes "toxic gym culture can be very common, but not for a moment did I ever feel uncomfortable in the weight room." Cotter later cites O'Hara's guidance as a major factor in developing that comfort. When reflecting upon the major program changes, O'Hara notes that he'll "never get over how much the female athletes changed the weight room." Stemming with the LM Class of 2021, new female athletes not only filled the weight room, but brought a new degree of competitiveness that transformed the atmosphere as a whole. The female athletes began competing in powerlifting competitions before reaching new State lifting records. 
Beyond the impact on performance and strength, O'Hara will be principally remembered for the impact that he made on students outside of the weight room. O'Hara was an important force in helping to lift up weights and spirits by providing a constant source of advice on life. Fiore mentioned, "I am more disciplined than ever with my sleep [and] eating. I'm also more confident in myself in every aspect." O'Hara's competitive drive radiated throughout the room and resonated through all those who trained under his direction.  In an announcement regarding his departure on Instagram, student comments offering gratitude put a greater emphasis on the individual impact O'Hara had on them as opposed to their progress. While students made it clear that they had impactful results in strength, the conversations stemmed regarding the relationships fostered between O'Hara and the athletes. O'Hara gracefully responded by asking students to keep him updated with both training and life, offering up the services of advice on life and training that shaped the elements of his coaching at LM. O'Hara asks for students to seek him out for continued advice regarding their own training and offers his "Free Live Streaming workouts each week as part of a partnership with the Colon Cancer Coalition in honor of my friend/workout partner who passed away last year."
Currently, the weight room is under the interim supervision of art teacher Benjamin Demeo until 4:30 PM every day. Following 4:30, athletes can still use the gym only if accompanied by a coach. Stroup mentions that the school is nearing the end of the process to hire a new coach, yet did not mention who the replacement will be. Regardless of who directs the weight room, Coach O'Hara has made an impact that will span beyond the athletes who had the fortune of working with him. In leaving this impact, O'Hara hopes that many "students have built a love for fitness that will encourage [them] to continue going to the gym for the rest of [their] lives."
Leave a Comment