Out in transition
The boy's basketball team is approaching another year of victory and success.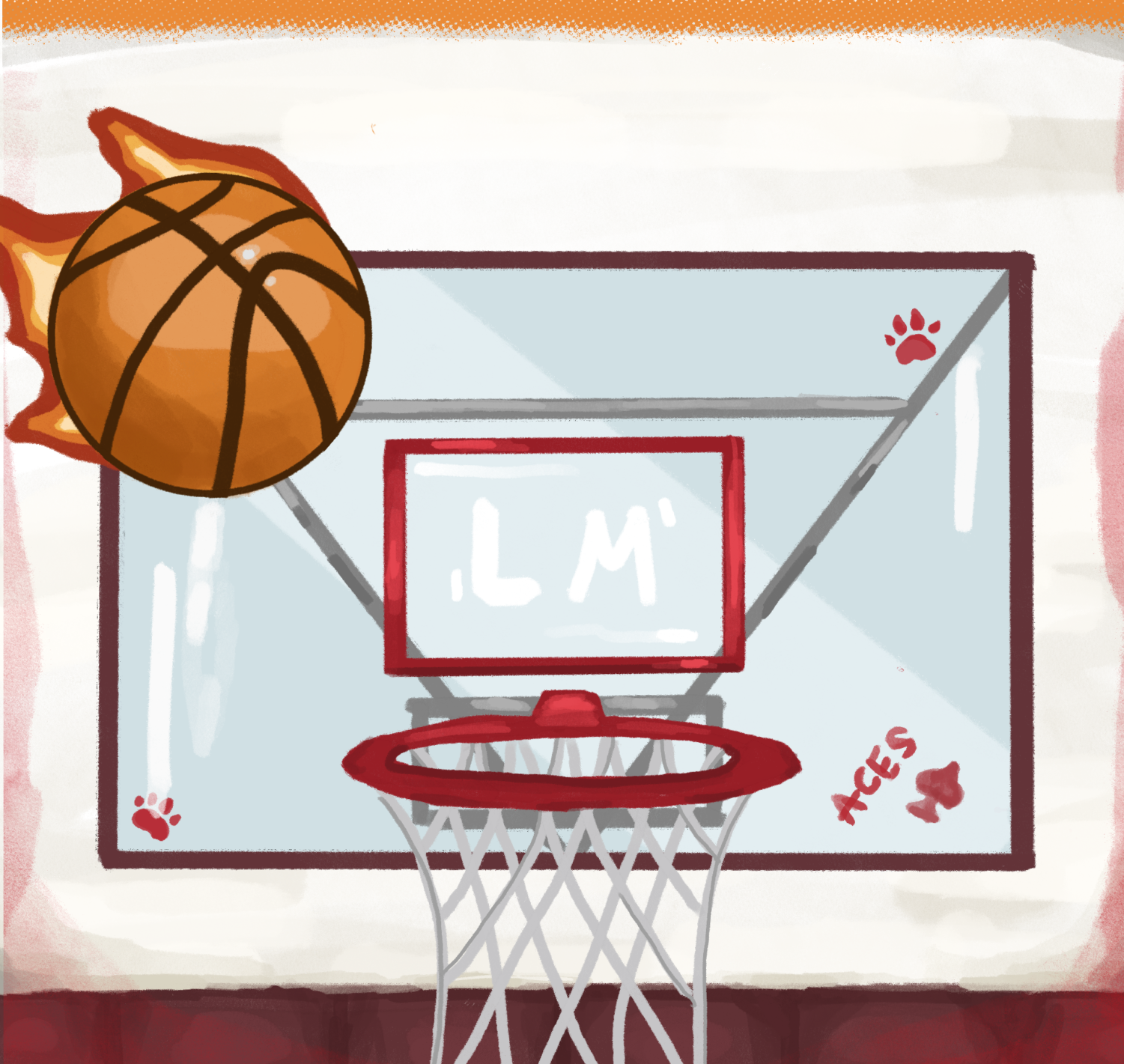 As the time for fall festivities and sports ceases, winter sports teams, such as the basketball team, prepare for the upcoming season. While the team is fast approaching a promising season, one problem they will have to face is the loss of a star-studded senior class from the previous year. The "team lost 4 legitimate impact players," states varsity starter Sam Brown '23, "Henry Bard, Demetrius Lilley, Jaylen Shippen, [and] Peter Gribbin." However, Brown and company plan to make a statement in this year's playoffs. 
Although the Aces made a deep run in last year's state playoffs, notching themselves a spot in the semifinals, spectators this season have concerns primarily regarding how the team will be affected by the loss of senior star Demetrius Lilley. Last year, Lilley led the team both on the glass and in the scoring column, as he was the first player in LM history since Kobe in 1996 to average more than twenty points and ten rebounds a game. In addition, Lilley was awarded various prestigious honors for his accomplishments, as he was named a finalist for the 2022 Pennsylvania Mr. Basketball, first-team all-state, and Central League MVP. Clearly, losing last year's seniors was a great detriment to the team. 
Despite the monumental losses in talent, the Aces' program is well-equipped to come back strong this season. As stated by John Mobley '24, we have "the best [high school] coaching staff in PA," which is ready to adjust this season's approach accordingly with the roster changes made. These changes, according to Sam Brown , are likely to be that the team will "end up playing faster, shooting more threes, and playing tighter defense, since our rebounding is worse now." However, even though the game plan will take on immense changes from last year, the team's offseason training regiment is one foundation of the program that continues to function as it always has.
For any team at any level to be successful, the program needs to be able to cultivate talent from within. Even Lilley needed to progress as a player before he could use his size and natural gifts to their fullest potential to dominate on the court. This is one strength of the Aces' program that has not been lost this season. Throughout the offseason, Brown states the team has been "working out with each other, lifting and shooting" in addition to going on a team trip to Massachusetts as a "team bonding" experience. While the benefit of these activities may seem to be trivial, the Aces have stuck to these offseason rituals for countless years, and as a result, have established themselves as an illustrious program. 
Since the team has taken on noticeable roster changes this year, it is easy to overlook what remains. Currently, "we have six returning seniors who are all outstanding players and leaders," says Mobley. In addition, Mobley claims that the team has even "better athletes [than] before," leading him, along with others, to believe that "the future [of the program] is looking very bright." Regardless of the roster, according to Brown, the ultimate goal for the program never changes: "win the league, win the district, win the state."
Leave a Comment