Operation AA: Amazing Ace
Since 2010, LM has presented the Amazing Ace: part talent show, part charity fundraiser, part dance performance, and part pageant. Each event has its own theme, this year's being "Lost In Space."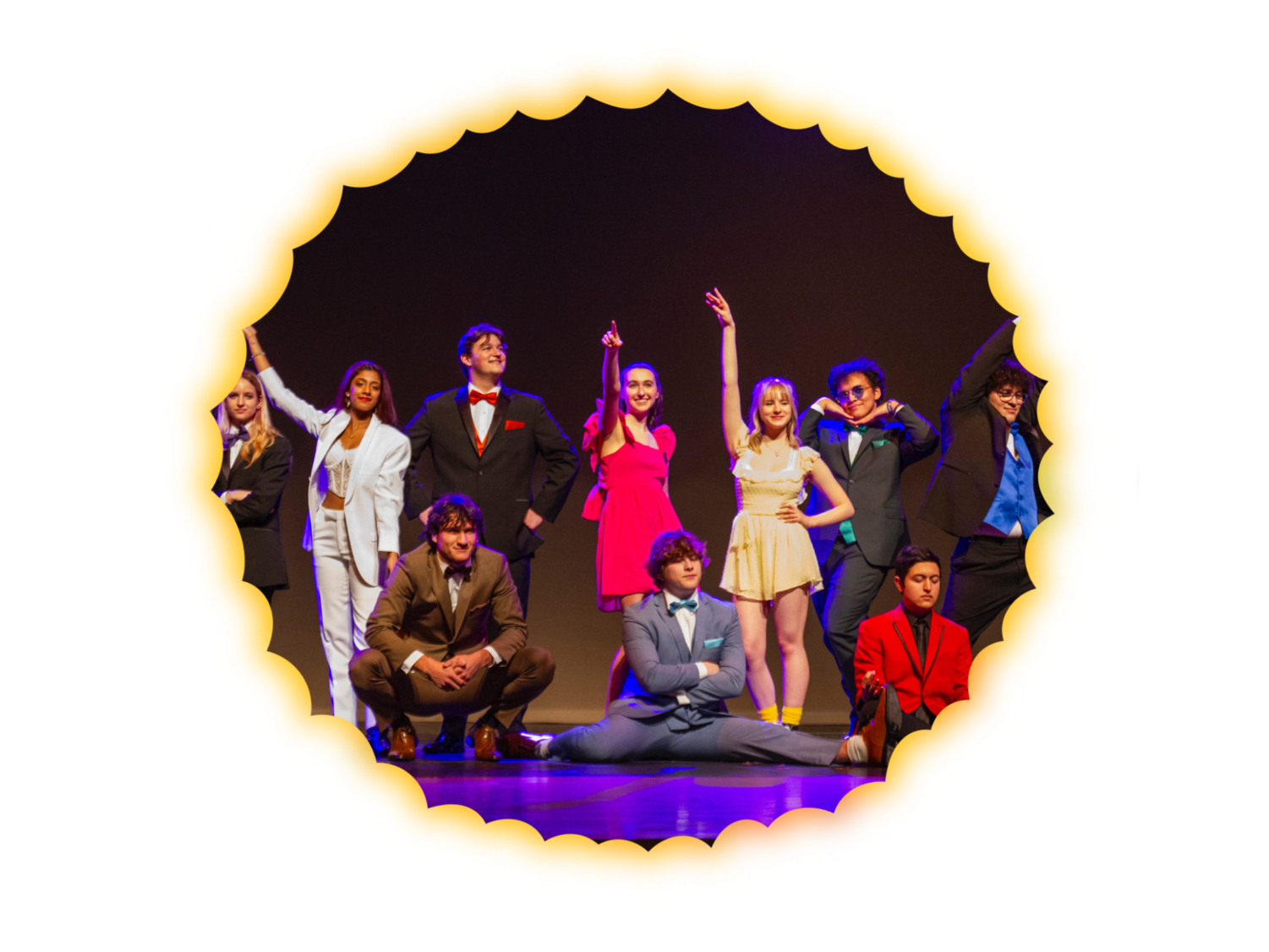 Each year since 2010, LM has presented the Amazing Ace. What is the Amazing Ace you may ask? Well it's part talent show, part charity fundraiser, part dance performance, and part pageant. Each event has its own theme, this year it was Lost In Space. The show started out with a short film introducing the conflict: Earth has become uninhabitable and LM needs to relocate to a  new planet. The ten contestants for the 2023 Amazing Ace were: Julian Allen '23 as Earth, Inbal David '23 representing Saturn, Simona Fisher '24 as Pluto, Grady Gardner '23 representing Uranus, Camille Halbert '23 as Venus, Alveena Khoday '23 representing the Moon, Jacob Ross '23 as Jupiter, Daniel Vossough '24 representing Mars, and Amber Wong '23 as Neptune. You may have also caught our incredibly talented emcees hosting the show: Eden Dizengoff '23 and Andrue Herold '23. Each contestant was introduced through a catwalk, participated in a Q & A, raised money for a charity of their choice, danced, and performed a one of a kind talent. Gardner says "we have done a lot of hard work, a lot of hours, but it's always really fun. We make a bunch of inside jokes and we have become  a family,  it's truly worth the  effort."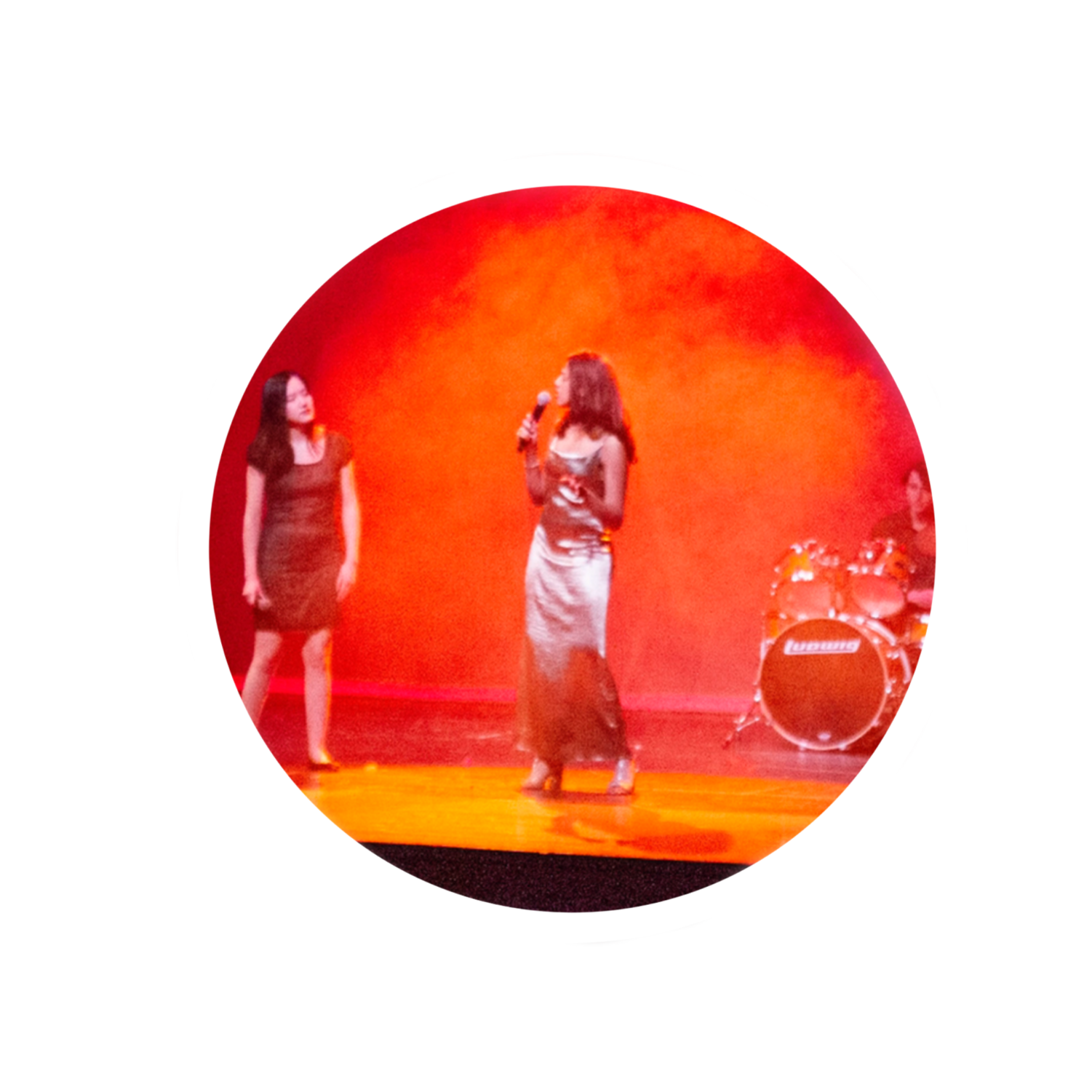 They also had a partner to help in the show. Their "side kick" helped  them along the journey to becoming the next Amazing Ace. The sidekicks this year were Bob McLaughlin '23, Etienne Idol '23, Roxy Charap '23, Taryn Kimmel '23, Maria Dymek '23, Anika Xi '23, Gus Walls '23, Benjamin Snyder '24 and Addison Garner '23. David's sidekick, Idol, says that "the role of being a sidekick is not only extremely fun, but important in taking the load off of the contestants. We help raise money for their charities, attend practices, and some are part of the talent portion too. It's just been awesome from the start."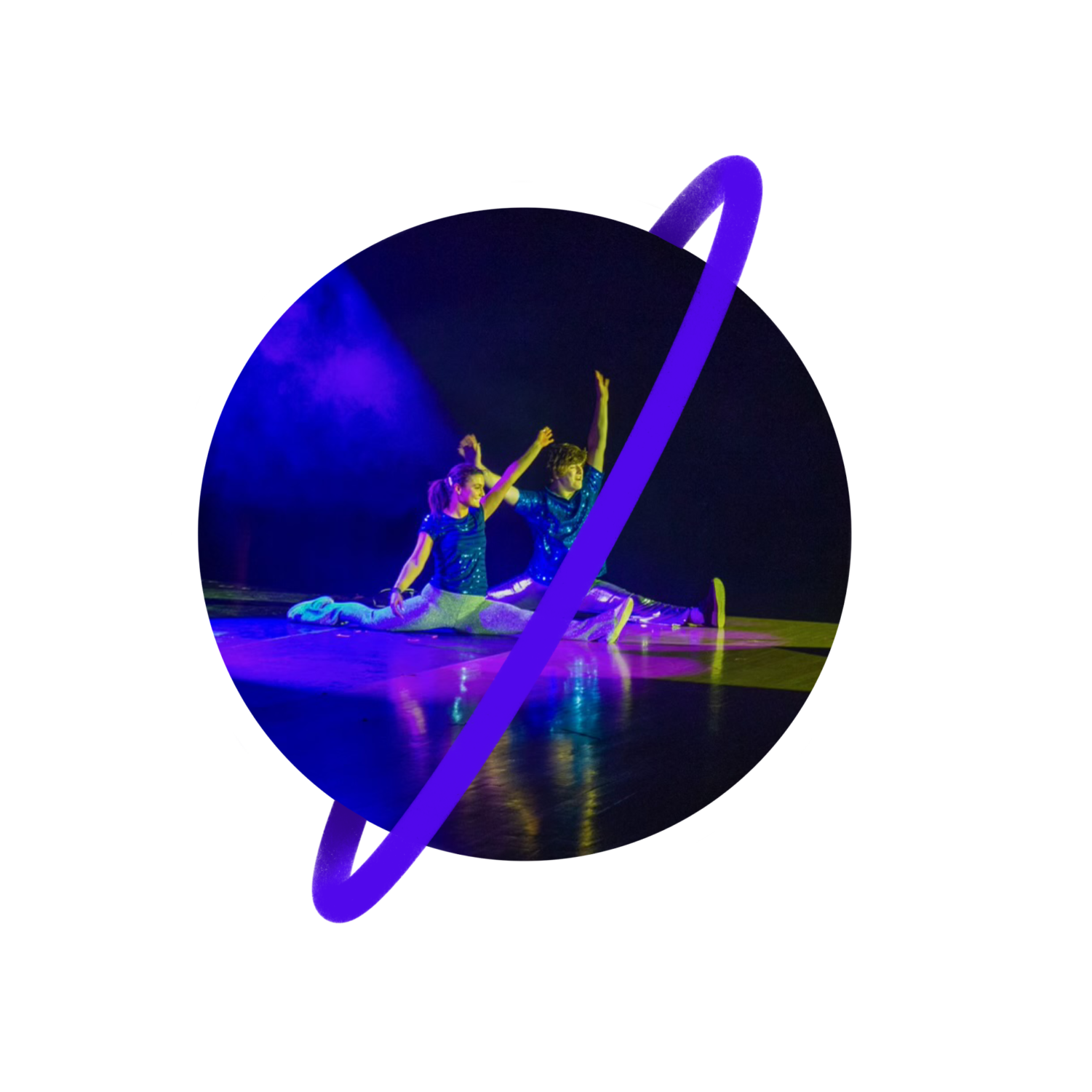 Aside from the people you see on the stage, there's a crew of people working  behind the scenes to make this show come to life. The Stage Manager, Lily Greenberg '23, and her assistants, Dylan Elgart '23 and Nicky Silverstein '25, coordinated all of the performances from behind the curtain. A team of helpers backstage, the runcrew, all wore alien antennas during the show and were a huge help in getting the props, sets, and microphones in place. Rose Solga '23, the Costumes and Props Coordinator says "I really love the Amazing Ace because it's a lot more arts and craft-y than what I usually work with. It involves a lot  more people, so it's really exciting to explore the ideas that other people have, making their wild plans come to life." She worked with assistants Danielle Gesser-Sapir '24 and Isabel McMullen '26. With talented Aelen Gallagher '25 on sound, and Liam Cunningham '23 and Talia Earl '25 on lights, the show ran seamlessly. 
Although, none of this would be possible without the mastermind behind this operation, Nora Christman. The cast and cast and crew are so fortunate to have such a  vibrant and dedicated coordinator, she is truly an inspiration. Not only does she put so much time and effort into this event, including creating the contestant posters you may have seen hanging on the library windows, she also cares for each student who chooses to participate. It is very rare to hear Christman turn down an idea, no matter how outlandish it may be, in fact, she encourages everyone to be themselves and showcase talents, creativity, and personality. Most importantly, she frequently reminded contestants to have fun, and that the Amazing Ace is about raising money and putting on an entertaining show. 
At the end of the  performance, the contestants lined up on the stage to find out who would be this year's Amazing Ace. But before that, Ross was awarded a prize for raising the most money for his charity, the American Association of Cancer Research. Then, they announced David as the winner of this year's Amazing Ace. She received an honorable donation to her charity, Planned Parenthood, a crown, and a bull dog bobble head trophy. Every year as this tradition passes by, the school is reminded of how satisfying it can be to work for a charitable cause, while having fun. This year's contestants produced an impressive performance and raised a lot of money for their charities. It will be exciting to see what creations next year's participants bring to the stage. 
Leave a Comment