Ardmore to Harrisburg: PA Education Secretary Khalid Mumin
LMSD Superintendent Dr. Khalid Mumin takes on a new position as PA Education Secretary. Colleagues and community members comment on his decorated career as an administrator thus far.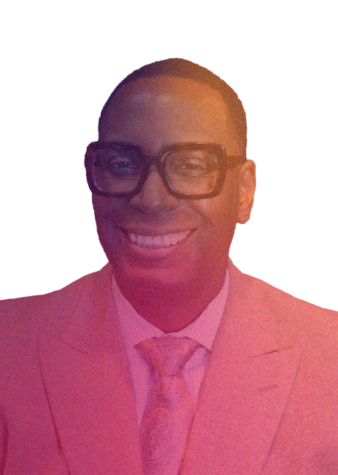 At the LM Class of 2022's graduation, Dr. Khalid Mumin stood tall in front of the LM community. His gaping smile guided the graduates off of the stage and into the next phase of their lives. In his first year as Superintendent of LMSD, Mumin not only adjusted to his role but quickly focused on the issues concerning the LM community. But Mumin's focus now extends beyond those of the LM community.
On January 9, Governor Josh Shapiro nominated Khalid Mumin as the Secretary of Education for Pennsylvania. In the press release, the Shapiro Administration cast the Mumin appointment as part of their initiative to select a cabinet that "reflects the people and the communities that [Shapiro] is sworn to serve and protect." The Governor's office noted that Mumin's selection was sparked by their commitment to offering "thorough and efficient" education to all Pennsylvania students.
Upon his nomination to the role, Mumin remained humble in his response. "It is an honor to serve Governor-elect Shapiro and the people of Pennsylvania as Secretary of Education and help him carry out his vision so every child in Pennsylvania—regardless of race, class, or zip code—receives a quality education and the opportunity to shape their own future," commented Mumin in the governor's press release.
Mumin, like many other education secretaries, is known for his extensive experience in education. Yet, Mumin remains distinguished by his diversity of experience. Having served in LMSD, one of Pennsylvania's wealthiest districts, and Reading School District, one of the state's poorest, Mumin brings a range of different understandings to the position. Mumin has previously affirmed his aims for equal opportunity for students regardless of the neighborhood they live in. Upon his ascent to superintendent, Mumin received further statewide recognition. The Pennsylvania Association of School Administrators awarded Mumin with 2021's Pennsylvania Superintendent of the year. Mumin also became a finalist for the National Superintendent of the Year commendation. The Governor's office notes their educational priorities as preparing students for careers, improving postsecondary education opportunities, and offering quality early education to all Pennsylvania residents. Mumin offers a perspective in accomplishing these aims of greater educational equality, in part due to his different perspectives regarding the direction of school districts of varying wealth.
On a more personal note, those who worked with Mumin mentioned his approachability and unique ability to work with others and the community. "He has a great skill of…really truly listening to people and building bridges to benefit our students [and] really to benefit the whole community," mentioned LMSD Director of School and Community Relations Amy Buckman. This ability to work with others proved an integral part of his success as superintendent. Within the brief time he served, he moved forward with the initiatives that he had originally intended to accomplish. As initiatives such as start times and Full-Day K moved forward, Mumin's guidance proved integral in these program's materialization. However, recent compromises with students on the use of Oakwell were indicative of his approach to leadership. Reflecting on the new Oakwell plan, Buckman stated, "[Mumin] stepped in, he used his listening skills and energy to bring different groups of people together to the table to come up with a solution."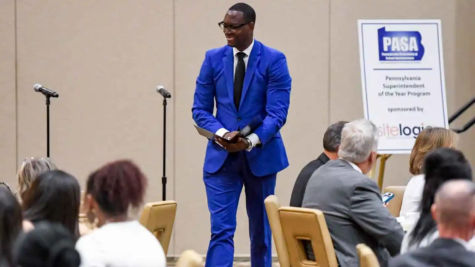 However, as he exited the district, Mumin expressed remorse at his departure from the position. While looking forward to his new role, he remained grateful for the opportunity to serve as superintendent for the district. "I want to thank everyone who welcomed me and supported me during my time in LM. Being a part of this community has been a dream come true," wrote Mumin in his letter to the community announcing his departure from the district. Yet, Mumin remarked that he would look back to LMSD as an example for the state. "LM is a premier district, from which many others in our Commonwealth can learn," mentioned Mumin. He noted that the district's commitment to cultivating academic excellence through embracing "Diversity, Equity and Inclusion" as well as the "opportunities for meaningful professional development, innovation, and collaboration" served as models for success. These perspectives are likely to influence Mumin in his new position. School Board President, Lucy Klain, offered that while the district is "saddened to lose Dr. Mumin, we know that his energy and expertise will be beneficial to students across Pennsylvania." Mumin, even in his short time as superintendent, left a meaningful impact on the community and the district itself.
The district moved quickly in nominating the former Assistant to the Superintendent for District Administration Megan Shafer to the position of Acting Superintendent. In the January 23 board meeting, Shafer was confirmed by unanimous decision to the position of Acting Superintendent. Shafer expressed honor and gratitude for her selection. "I believe deeply in the value of public education and I am honored to lead a team of over 1,500 people dedicated to supporting all students at the highest level," she commented. Prior to her time in LMSD, Shafer worked with the U.S. Department of Education's Office of Civil Rights while taking various positions in education along with labor and employment law. As a part of LMSD, Shafer has spent time as the Director of Human Resources and Senior Director of Policy, Personnel, and School Programs. Following her selection to the role, Shafer stated, "I've put a lot of my heart into Lower Merion School District." Her various roles in LMSD have offered insight into the character of the district. "In serving in various capacities over the past 10+ years, I've seen the power of teamwork and our collective resilience through challenging times," Shafer acknowledged.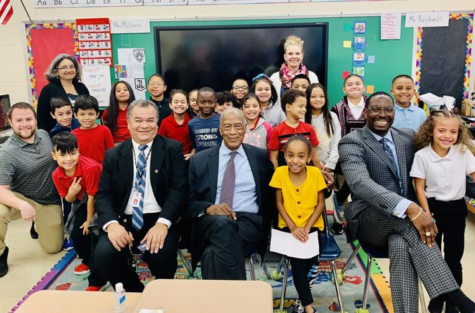 While her appointment to the position is merely temporary, Shafer will definitely aim to provide security and consistency for the district. She offered, "My immediate goal is to provide steady leadership during this transitional period so that we maintain our highest level of programming, services, and support for all students." Shafer, who previously served as Assistant to the Superintendent, is in a prime position to continue the district's previous aims. Buckman mentions, "Having someone in the interim that is a known quantity for our staff throughout the district is comfort and what could have been anxiety-provoking is less so." Outside of continuing previous policies, Shafer will remain committed to assisting the development of other district initiatives such as full-day kindergarten and the reordering of school start times. In fact, following her board appointment, Shafer was the one who proposed the new full-day kindergarten plan.
Following Shafer's appointment, several students gave speeches advocating for increased district transparency and student voice on board decisions. "In my view, in order to create successful and sustainable change in LMSD, we must provide opportunities for [students' voices] to be heard," said Shafer. She mentioned that student voice is a critical factor in ensuring that the district is able to understand the intricacies of each situation. Speaking to students, Shafer concluded, "Your voice matters."
Leave a Comment