Power paddlers
This year, the LM Swim and Dive team has been able to fully rebound after two COVID impacted seasons and subsequently earned some impressive results.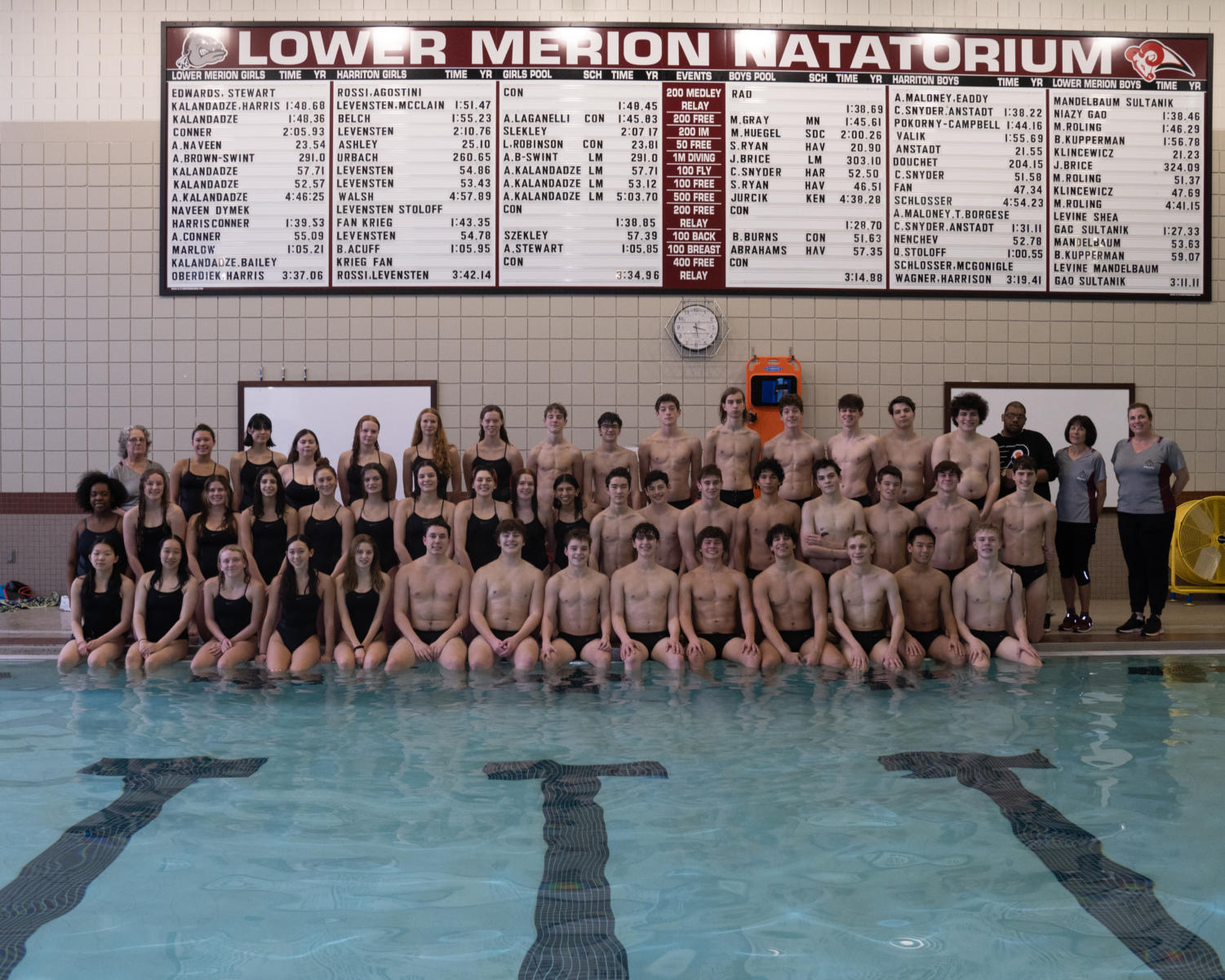 For the past two years, the LM Swim and Dive team has faced shortened and modified seasons due to the COVID-19 pandemic. In the 2020-2021 season, the team wasn't able to hold any spirit dinners and only competed in five meets. Last year, there was an initial return to normalcy, but due to the Omicron variant, spirit dinners were canceled after the first few weeks of the season. Capacity for spectators at the meets was also down to 25%.
This year however, the cumbersome COVID-19 restrictions have finally been entirely lifted, resulting in a more close-knit community.  According to Addie Lawrence '24, "practices have become more organized and spirit dinners are more consistent. This year the team feels more like a family." Coaches Mikell Nigro and Sally Wolfe agree that this has been an important difference this year: "Our goal for this year was to build a strong community. We have been focusing on consistency and communication."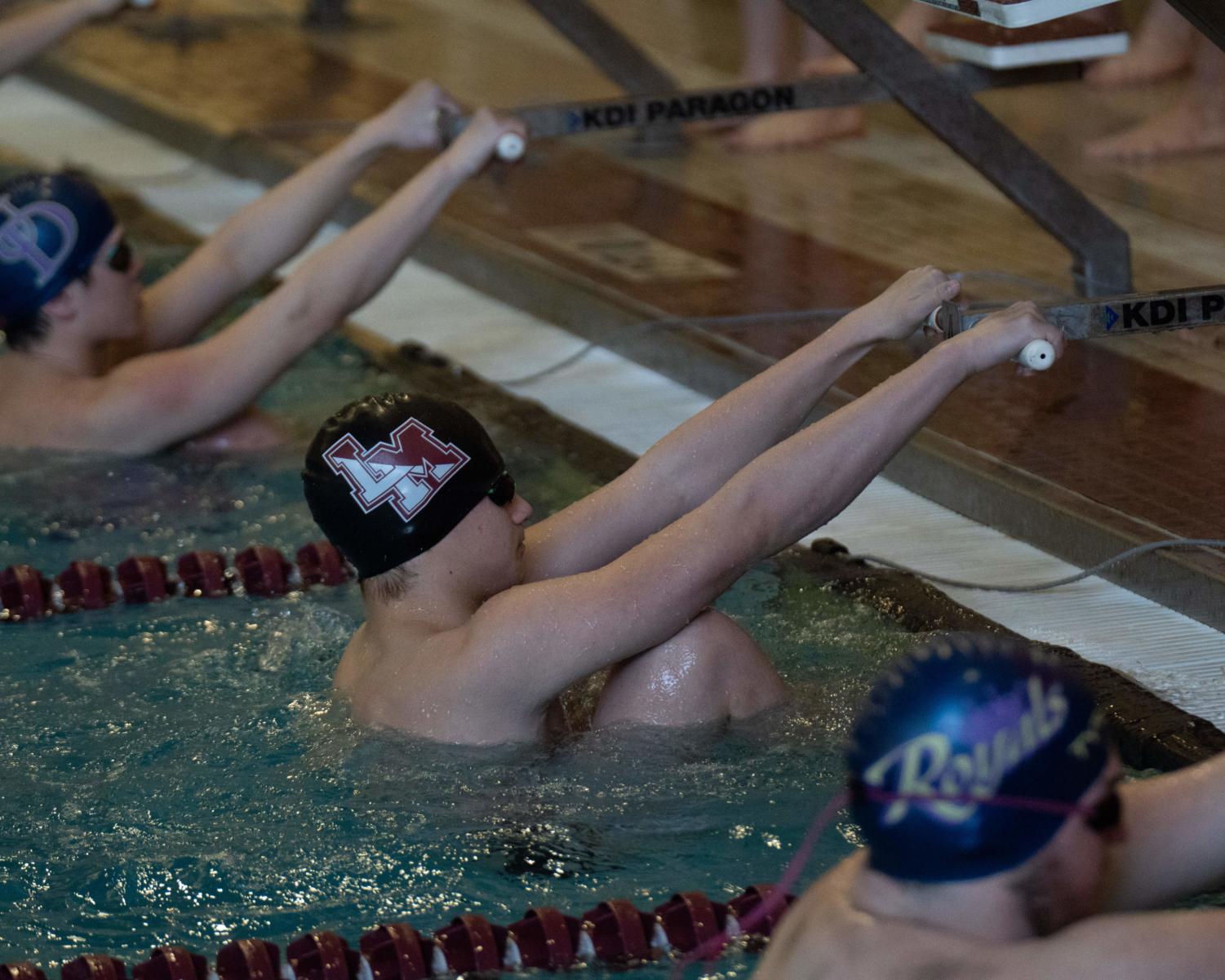 This goal has been reflected in the team's practice routine. According to Wolfe, the team has "been focusing on breath control, fast turns, and sprints." Quick dives are crucial for winning any race, especially relay events. Wolfe voiced that "with the addition of two additional starting blocks, we have also been able to spend more time working on our starts in order to prepare for our weekly swim meets."
With 5-2 records, both the girls' and boys' teams are performing extremely well this year. The girls' team was defeated by Garnet Valley, but they pulled out an unprecedented win over Radnor by just one point. Lawrence recalls the Radnor meet as the most exciting moment of the season. "​​We were neck and neck with the Radnor team, swimming to either win or lose the meet. We all swam four laps in under a minute, tying with the Radnor relay down to a hundredth  of a second." Had the relay gotten second place, LM would have lost the meet.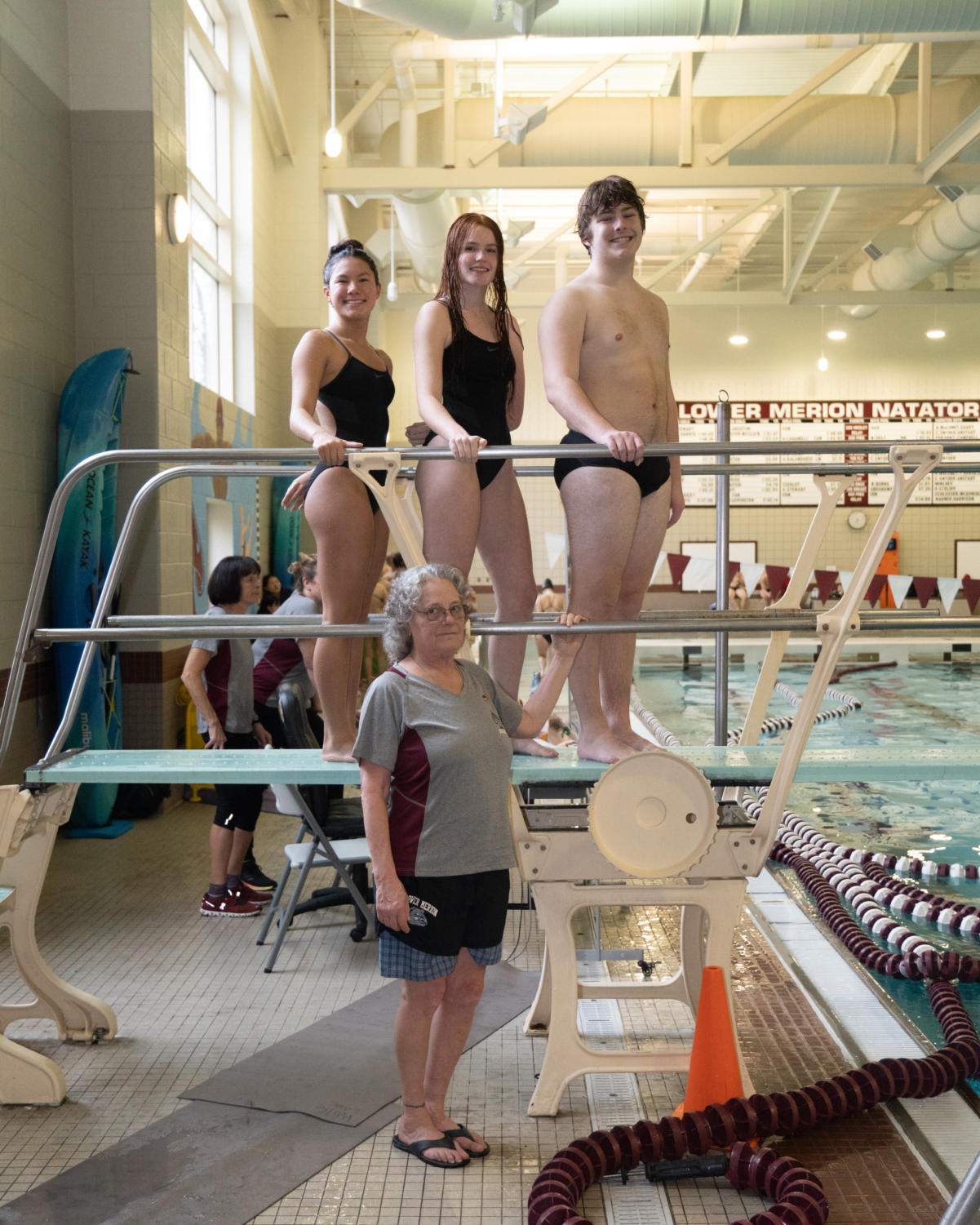 The team's success has allowed the girls' team to climb up to an impressive tie for third place in this season's team standings, out of a total of twelve teams in the Central League. The boys are currently in fourth place, as they won over Garnet Valley but could not beat Radnor.
The stellar performance of the swim and dive team would not be possible without the hard work and dedication of each swimmer. More than half of the LM swimmers and divers have qualified for the Central League Championships. Additionally, several swimmers have already qualified for District I Championships: Felix Kohler '25, Jordy Mendelbaum '23, Ethan Murray '24, Omar Niazy '23, Matthew Thomas '23, Alexa Conner '23, Anna Dymek '25, Laney Harris '24, Katie Potts-Drew '26, and Iris Xiong '26. Impressively,  Conner has qualified for Districts in every event she has competed in. The girls have also qualified for Districts in every relay: the 200 Medley relay, 200 Freestyle relay, and 400 Freestyle relay.
The swim team has had a very successful season thus far, and will likely only continue to improve as they approach the championship meets later on.
Leave a Comment