Girls outdoor track
The LM girls winter track team has been working hard not just for this season, but in preparation for the upcoming spring track season as well.
Despite the title, the Girl's Indoor Track team has been spending some quality time with Jack Frost as the temperatures continue to drop. While others stay inside enjoying the amenities of a heating system, the girl's track team has been outside battling the cold regardless of the weather. The sprinter's spend practice perfecting their form, while distance builds their endurance, and the throwers and jumpers improve their strength and technique. Sprinter Emily Zhang '24 explains, "We always make sure to do form drills before our workouts and layer up."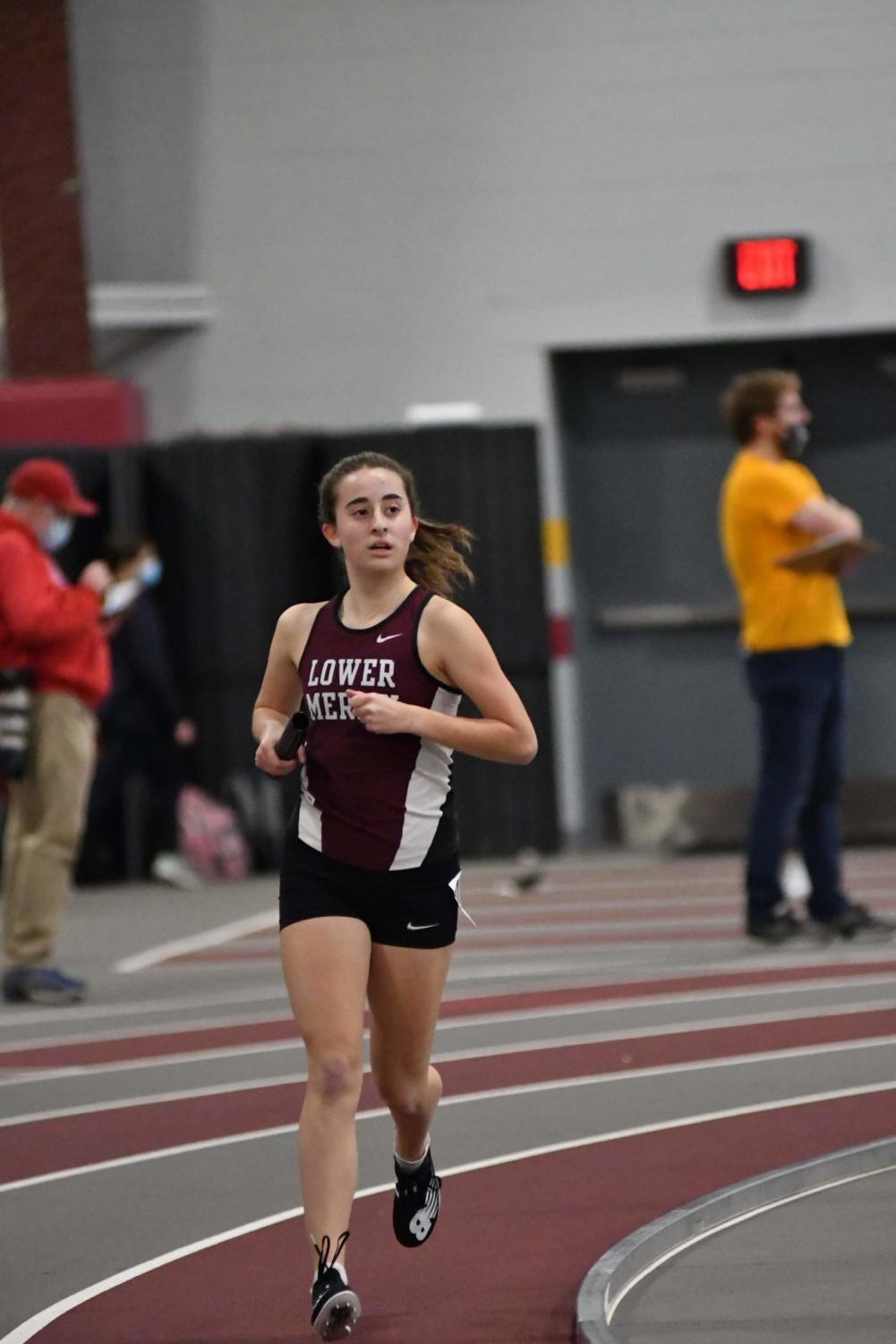 The track season has consisted of seven DVGTCA league meets hosted by complexes such as Alvernia and Lehigh University.  Every Friday night, the runners choose to give up their free time to compete in track meets that have races going off as late as 10 p.m, causing buses to arrive back at the school between 11 and 12 at night.  It's not the most glamorous way to spend a Friday night, but the team likes to have fun with it. Runners Aine McCan '24 and Faith Law '24 describe that, "We love our Wawa trips and competing with friends in relays." 
As the season approaches its end in February, the team is more than ready to showcase the strength and speed they've been building. On February 5 and 6, the team will compete in New York, running at two back to back high profile meets featuring some great competition.  Distance runner Lela Miller '24 states, "It's really exciting that I get to run on a banked track for the first time. The Armory is a super famous track and I think it will be really cool to run on the same track as so many legendary runners."
While winter track is a fun sport, one of its main purposes is to prepare athletes for the upcoming spring track season. Coach Dennis Hagan shares, "We build strength in the weight room and endurance with hills and road workouts so that by spring we are in peak performance". The team is super excited to finish out the season with some fast marks, but even more so to carry on their top notch fitness into the spring season.
Leave a Comment