Wrestling is a must see sport at LM. Not only is it an exciting sport to watch, but it is also home to some of the best wrestlers in Pennsylvania, such as Dick DiBatista and Berry Brooks. This year, the wrestling team won seven dual meets, despite  forfeiting a lot of weight classes due to a low turnout of athletes. The team, led by Captains Yannick Segal '23, Sam Lledo '24, Hutton Smith '23, and Reed Braunfeld '24, have been crushing the competition and they performed "way better than we expected to", says Lledo. This is quite surprising considering that LM's recent state medalist, Jack Lledo '22, graduated from LM last year. Recently, I interviewed the head coach, Harry Keyser, about his thoughts on the team.
Q: As a successful competitor yourself, is there any advice that you gave to the wrestlers based on your own experience?
A: I give advice on small things from time to time based on an individual wrestler's current state. There are so many lessons I have learned through competing and coaching and it is hard to think of any one or two things in particular. I would say the most general piece of advice that I give is that you need to put the work in if you want to be successful on the mat. Tayo Seyi David '24 really stands out this year at heavyweight. He was in the weight room and wrestling room multiple times per week during the off-season (March to November). His work has certainly paid off and he's doing a lot better this year because of it. He's going to come close to winning thirty matches this year as opposed to thirteen wins in his first two years combined.
Q: How has the team been doing so far? Has the team been improving for the past couple of matches?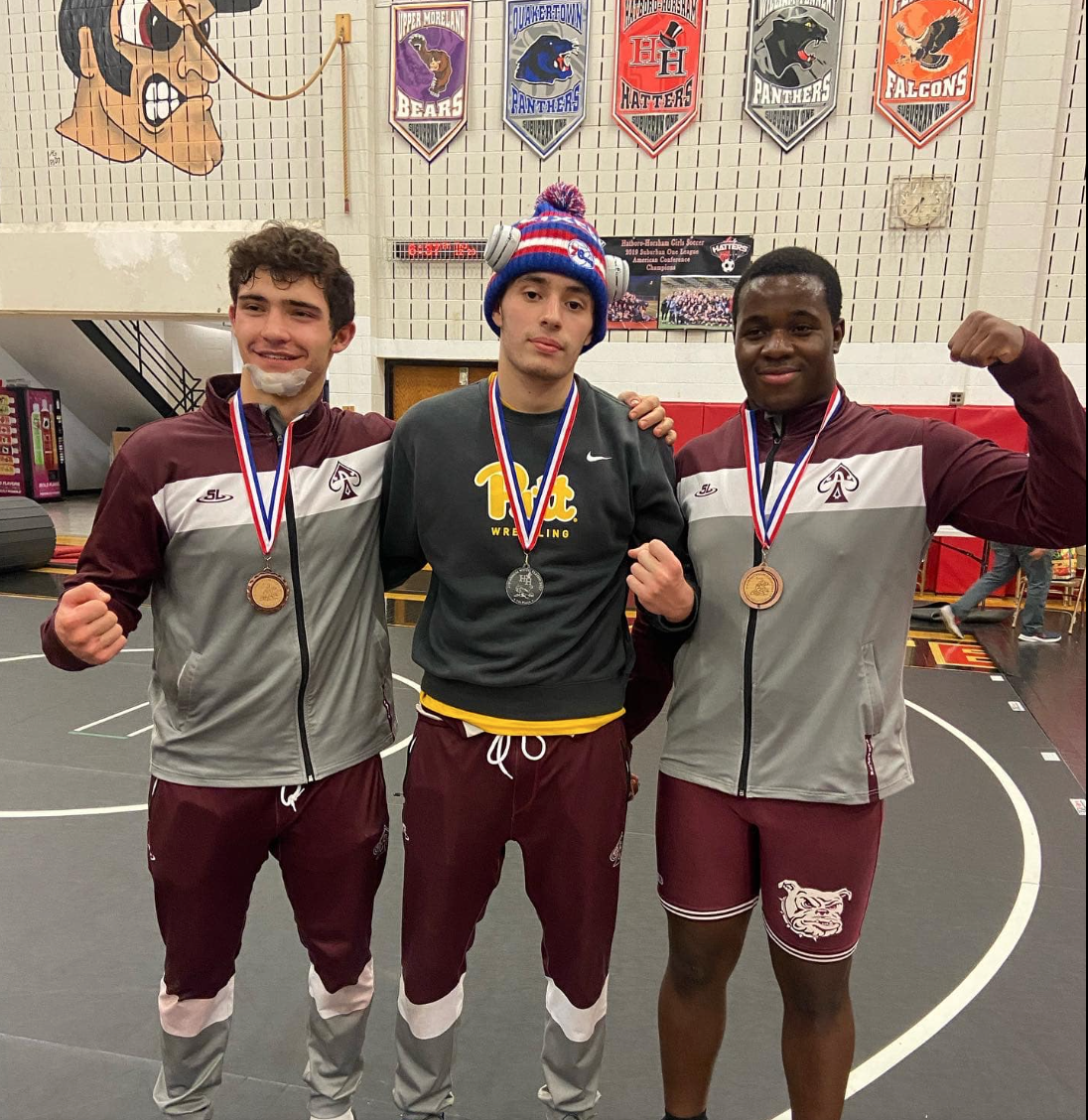 A: We have seen a lot of improvement this year. We are fortunate to have had several students come out for the team this year. Coupling them with our freshman has resulted in fielding almost a full line-up for the first time in a while. The returning wrestlers worked hard in the off-season and we have improved our record by winning seven duals going into our dual with Harriton. We currently have a record of 5-2 in our last seven duals and we are ramping up to get our wrestlers ready for the individual postseason tournaments.
Q: What are some of your short term goals or long term goals for the team?
A: I have said all off-season that it would be great to qualify six wrestlers for the Southeast Regional tournament. You qualify for that by placing in the top four in the District tournament. Meeting that goal is the biggest short-term goal right now. As for long-term goals, we are looking to grow our roster by increasing participation in the youth and middle school levels while also encouraging high school students to come out for the team and contribute. If we continue to grow our roster, there is no reason we can't be one of the best teams in the Central League. There are so many athletes at Lower Merion who could benefit from wrestling, even as a form of off-season training for their main sport, that I believe we can continue to increase participation even at the high school level.
Q: What weight classes do you need more wrestlers in?
A: We are graduating a number of seniors this year and will need wrestlers to come in throughout the line-up (lower weights, middle weights, and upper weights). We were really lucky this year having Henry Rendle '23 and Charlie Coyle '23 deciding to come out as seniors. Both of them play other sports and wanted to try wrestling. They were determined and worked hard and both of them have contributed greatly to our team's success this year. Cole Tickle '24 also stands out. He didn't wrestle last year and the year before we had a shortened season due to COVID. This all follows his freshman year in which he was injured and couldn't compete. Cole is 12-5 right now, having a great season and looking to make noise at the 139 lb weight class.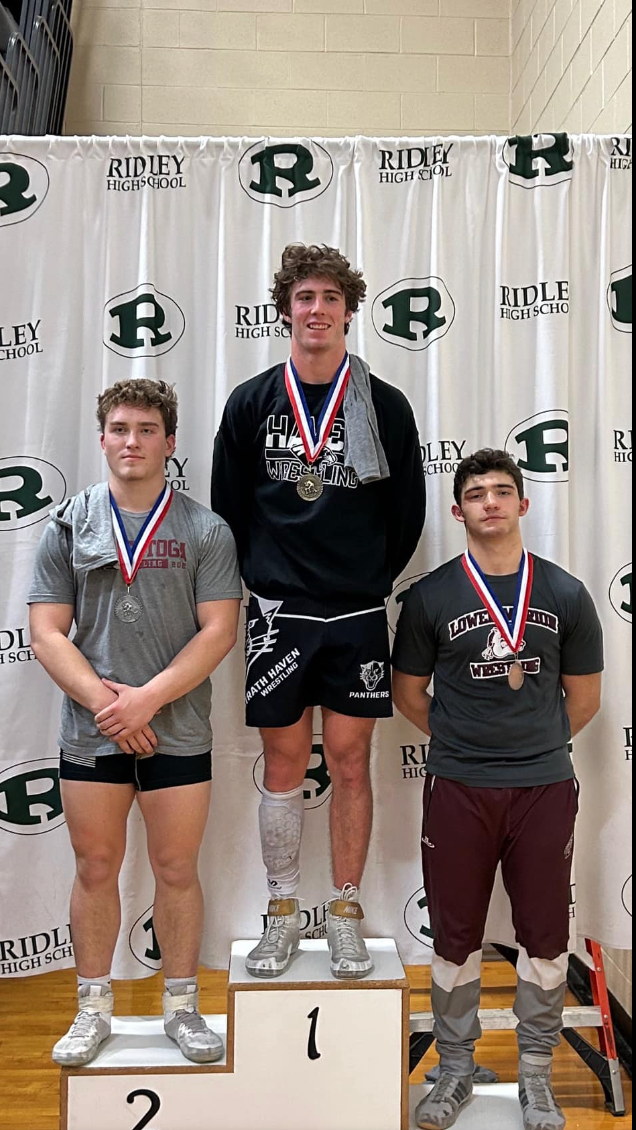 Q: There are a lot of strong and tough female wrestlers out there today. Does Lower Merion have any plans to encourage girls to try out for wrestling?
A: Women's wrestling is one of the fastest growing sports in the U.S. I encourage any girl to come out for our team. We have a few girls on our middle school team and they are doing a great job. I look forward to them joining us when they get to high school and I hope a lot more do. There are so many more opportunities for girls to wrestle these days than in any time in history- even at the college level.
Q: What do you find are the greatest strengths of the team?
A: One of our greatest strengths, I think, is strong leadership. Hutton, Yannick, Reed, Sam, Tayo, Cole—they all provide leadership value in some form. Our senior class is a great group and helps lead the younger athletes in the right direction- oftentimes without me even asking. It helps that they have demonstrated a lot of success on the wrestling mat and in the way they train, so our younger athletes should want to do the same so they can be successful as well.