From the CAL to the NCAA
Read about the success of alumni Annika Naveen '22 in collegiate athletics.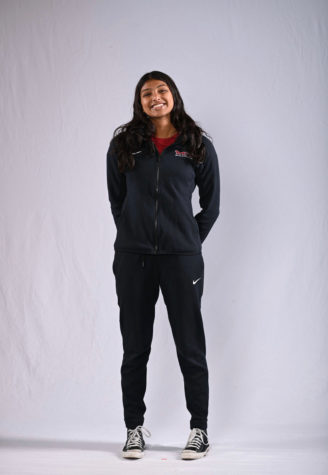 Every year, multiple student athletes commit to continuing their athletic and academic careers in college. Annika Naveen, who graduated from LM in 2022, was one of them. She competed for four years on the swim and dive team, along with cross country. She now attends the Massachusetts Institute of Technology (MIT) where she
competes for their varsity swim team. She reflects on her years spent competing for LM as "an incredible experience." She continued to say that, "It (LM) helped me learn discipline and balance, taught me a lot about leadership, and how to be a productive and helpful teammate."
Naveen achieved a lot of success at LM. She was awarded the prestigious US Marine Corps award for Athletic Excellence and the Senior Scholar athlete award. In addition, she earned seven varsity letters and was listed as a member of the All-Central League first team for three consecutive years. In college, she continued her success by winning an individual event in addition to a relay all in her freshman year at MIT's conference championships. She has qualified and will be competing at the NCAA divison three swim and dive championships.
Leave a Comment