March Madness: college edition
The clock is winding down for seniors seeking higher education as many decisions will come out towards the end of March.
The last few months of senior year is an exciting time for many high school students. Senior projects, skip days, prom, and the onset of "senioritis" are just a few of the quintessential activities typically enjoyed by twelfth graders. But, there is another major event looming over the heads of many LM seniors: college decisions and commitments.
From the time LM students enter freshman year, they are quickly introduced to postsecondary planning. For a good portion of the student body, this means taking steps towards preparing for higher education. Between standardized testing, researching on Naviance, visiting universities, participating in interviews, completing applications, and filling out financial aid forms, the college process can be tedious and stressful for most students. The rush of meeting deadlines isn't the only major aspect of the college process, however. Once the applications are submitted and colleges and universities begin reviewing prospective-student profiles, patience becomes key for those awaiting decisions from their desired schools. For students who applied to college on the early-decision or early-action track, the wait before receiving a college decision update usually lasts only one to two months. On the other hand, regular decision applicants typically have a much larger gap between their application deadline and decision release date. The anticipation of receiving an acceptance, rejection, or deferral notification from a college can bring about mixed emotions and concerns for students. Some LM seniors agree that the uncertainty involved with waiting for college decisions can be nerve racking. However, others feel that a pause in the college rush is somewhat of a relief. For instance, when comparing waiting for college decisions to the application process, Kaelin
Edge '23 describes, "I would say it is a little less stressful. The application process involves rushing to get essays in and transcripts, etcetera. Now it's just a waiting game." As decision letters roll in for LM college applicants within the next two months, there is still one more step in the college process students must complete: making a commitment. Just by taking a glance at the LM 2023 commits page on Instagram, it is clear that many seniors have already settled down with a college of their choosing. Nonetheless, students still awaiting status updates from admission offices and those still weighing their options have a bit more time. Up until National Decision Day on May 1, students can consult family, friends, and counselors, research, visit campuses, and attend admitted students days at different schools before making a final commitment. If students are accepted into more than one college, choosing one over another can some- times be difficult and require careful consideration. When speaking on the elements he believes are most essential to contemplate before committing to a college, Alexander Lytle '23 explains, "The main factors I'll be considering will probably be location, specific majors offered, since some of the colleges I applied to don't offer a major in my first choice, and class requirements, as I would prefer to be able to focus on what I want to study and less in subject areas I don't enjoy as much." Some other important considerations mentioned by LM students include financial assistance, overall size of the school, and campus life. Coincidentally, the final countdown before commitment day coincides with the last handful of weeks before the end of senior year, making the time all the more bittersweet for many LM students seeking a higher education.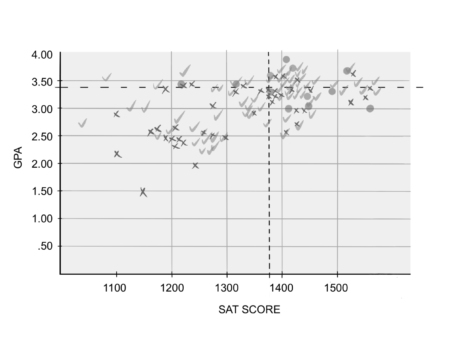 Leave a Comment