Inevitable curriculum changes
LMSD is working to adapt curriculum both at the middle and high school levels.
LMSD, if anything, is always shifting. New classes are added, old classes are dropped. A new middle school is built, and all middle schools begin to host fifth graders. Library policies are disputed, start times pushed back, and syllabi adjusted. Behind the scenes of these changes are administrators, school board members, and state politicians. One notable figure among all of this change is Assistant Superintendent Alexis McGloin, a former chemistry teacher who now has an important role in all sorts of curricular changes throughout the district. 
Already this year, McGloin and the administration had their hands full with the major changes in the middle schools. When moving fifth graders up, they wanted to create a program that would provide an effective transition from elementary school, so fifth and sixth graders have been taking their classes from a two teacher team model. One of the two teachers is in charge of STEM classes and the other leads humanities.McGloin was personally involved in the decision making process to move all language learning programs at the elementary school level up to the middle school, replacing that time period with a STEM block. Finally, leadership classes have been instituted at the middle schools, teaching communication, studying, and other soft skills.
So what changes are in the works now? In terms of high school courses, many adjustments are in progress. For one, the school is officially removing Spanish and French 5 (CP and Honors), as well as the Spanish 6 that LMSD has been trialing for the past two years. However, that's not to say that non-AP language classes will be unavailable after level four. Rather, LMSD is introducing three electives for Spanish and French to be offered at the honors level: Advanced Literature and the Arts, Advanced Global Competence, and Advanced Conversation and Culture. McGloin hopes that due to daily language classes now starting in fifth grade, students will then begin high school at a higher level and therefore be able to enroll in more of these classes. 
Beyond language, the high schools are in the process of expanding their music technology programs. Music Technology 2 will be available next year, and Music Technology 3 the following year; "to give more opportunity for students that really like that type of a course load," says McGloin, though it's still unclear what that will entail then and further down the road.  "So maybe it's like creating podcasts, maybe it's having a studio belt…I don't know exactly what it'll end up looking like. But, it really is to open that door for students as well, because it's a great, different type of activity." Finally, just as the district has spent the past few years reworking tenth grade English into a course featuring more diverse voices and stories, they are now beginning to do the same with ninth grade. Tenth grade English teacher Megan McDermott has taught the class all throughout the process of diversifying, and she looks forward to the same changes being applied to the younger grade, elaborating "It's been my experience that students find the most success when they see themselves reflected in the literature we study together, literature we've told them is important and matters." When choosing specific texts, she recommends careful attention paid to the level of difficulty to read. She describes, "This more diverse range of texts works best if it meets the appropriate level of challenge for students. Our job is to validate our students, teach them about other perspectives, and encourage meaningful growth as readers, writers, and thinkers."
Curricular and GPA changes may be slightly less controversial than lights on Arnold Field or the status of Lunch & Learn, but they still affect students. Some may be exactly as students wish, some may be irritating. Regardless, some changes are inevitable—and the LMSD community can only hope to be pleased by them all.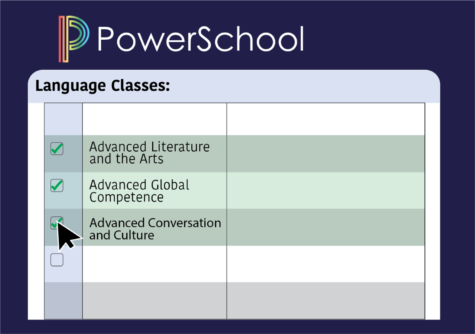 Leave a Comment