Editorial: Fraternizing with the enemy
Thinking of joining a frat next year? Don't. The Merionite Opinions staff's take on the infamous social clubs.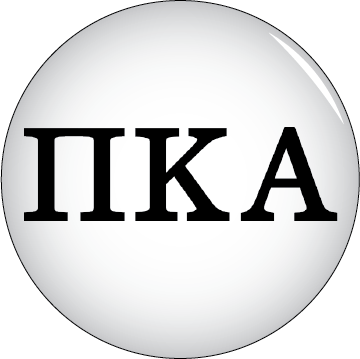 The concept of an upstanding Frater is nothing more than a masculine standard in lesser terms.
As seniors wrap up their high school careers this spring, many turn to colleges and universities and begin to think about their futures within the programs they have to offer. Among extracurriculars, employment opportunities, and recreational sports teams, one activity that sticks out is, of course, Greek life. The popular social organizations attract nearly nine million college students each year and, in many schools, are a staple of the student body culture. Despite national chapters reporting consistently high participation, pledging has attracted implications that extend beyond a student's time in college. So the question remains: should students graduating this spring go on to rush for Greek life this coming fall?
In our minds, the fundamental fiber of fraternities and sororities are harmful. The propagation of an undeniable culture of sexual violence, discrimination against marginalized people, and elitism situated within the microcosm of the universally feared "Frat Row," sets out solely to benefit the wealthy and the predominantly white. These are not baseless claims nor exaggerated caricatures, but rather, grave concerns that remain seemingly inherent to Greek life—yes, even in 2023. When presented with any such argument, however, the general response from members seems to default to the integrity of some fraternities and sororities over others. Many insist that, while they acknowledge the damage done by the Greek system both historically and today, not all fraternities and sororities function that way. They are planning to join the "good" or "smart" ones. Many even claim the groups that end up in the news for sexual assault and severe hazing are few and far between; that generalizing their actions to the overall system reflects bias in and of itself. While it is true that not every Greek organization should be held accountable for those that have committed or enabled such heinous individual acts, we firmly reject the premise that there exist "good" fraternities or sororities. 
The question at the heart of debate surrounding Greek life organizations is whether or not gender segregation is harmful. The basic structure of these organizations is the reinforcement of the gender binary, something that to most is not an innately negative function. To most, it is a necessary system to prime young men and women for success in adult life. As such, even fraternities and sororities that claim to promote morally upstanding behavior and condemn actions by members that attest otherwise do so within the rigid bounds of gender. For fraternities, many purport to teach hard work and compassion to young men through community service, student leadership opportunities, and peer-to-peer relationship building. That's great and all, but it seems these ideals are only ever used to shield membership from scrutiny. If you ask a brother why fraternity members are three times more likely to commit rape than their unaffiliated male peers, the most common retort, if not pleading the fifth or threatening legal action, is often the strategically prepared one-liner: "Pi Kappa Alpha (Pike) raised like, a lot of money for charity last year." However, if one examines this carefully structured facade resting upon decades (if not centuries) of supremacist exclusion and the laurels of the so-called "refined gentleman" once produced en masse by the post-secondary fraternity, it's quickly noted that any good these organizations may accomplish is immediately undone by the systemic rot that infiltrates its bones. The concept of an upstanding Frater is nothing more than a masculine standard in lesser terms. For Sigma Chi, brothers are "men of character, caring husbands, [and] compassionate fathers." For Sigma Epsilon, they're "Balanced Men™." For Pike, pledges seek to become "better men, friends, husbands, [and] fathers." Regardless of how a given chapter chooses to define itself, all uphold certain standards for young men that hold uncanny similarities to the ones present in American society. The issue with statements like these are not that they're rooted in repressive gender roles and a limiting concept of masculinity, for that could be forgiven by most; rather, that they don't seem to stick when it comes to their membership. How can a fraternity brother be a model of academic integrity when they're twice as likely as their peers to perform poorly on exams and projects? How can fraternities be the spaces of the progress and tolerance they aspire to in mission statements when they exist as safe havens for uninhibited sexual violence, dangerous binge drinking, prolific drug use, and perpetual elitism? The hypocrisy is clear.
It's important to note that sororities and fraternities come in a variety of capacities. For example, Black Greek Letter Organizations (BGLOs) are broadly different from those that were previously or historically white fraternities and sororities. Additionally, a majority of our consideration on the subject is related to sororities and fraternities that are defined by gender, though we acknowledge the rising Greek life that aims to be gender-inclusive. This criticism does, however, include GDIs or "God Damn Independent" fraternities and sororities that aren't affiliated with the Greek letter system. 
It is all too easy to find anecdotes that refute the reality of rape culture and racism prevalent in Greek life–though there is an argument to be made that this is also innate in Greek culture. What is harder is addressing the core issues present in these exclusivity-driven organizations, and why toxicity seems to poison their cultures…or lack thereof.
Leave a Comment