Popping politicians' inflated resumes
Steingard discusses how the hot-topic Congressman Santos and his actions are merely an extension of a systemic pattern.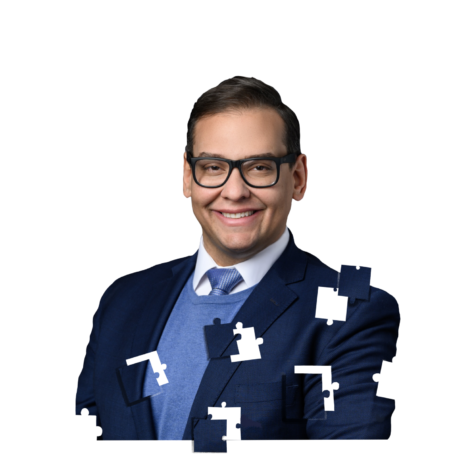 "Graduated from Baruch College and earned an MBA from NYU," George Santos' extensive resume included both of these entirely factually incorrect statements. But what are the consequences of lying to the general public and fabricating a false resume? For Santos, it's being elected to one of the highest esteemed Congressional bodies in the world. This past November, Santos was elected to the 118th US House of Representatives to serve New York's third district as a representative. In his campaign for office, Santos made claims to the public on the basis of his education, heritage, and experience in the field. Upon further examination, however, many began to note many inconsistencies within the Congressman's claims. Confronted, Santos acknowledged his lies but claimed it was on the basis of "pressure" from the Republican Party. But these "inconsistencies" were just the tip of the iceberg. In a representative democracy, we must be able to trust who we are voting for to represent us. How can we do this when they don't even represent themselves truthfully. This level of deception is unacceptable. 
Throughout his campaign, Santos continuously mentioned personal anecdotes regarding his family and their experiences. He claimed in multiple accounts that his grandmother was a Holocaust survivor.  He later claimed that his mother Fatima was killed on 9/11. But as discovered by genealogist Megan Smolenyak, it was next to impossible that his grandmother was killed in the holocaust and reports show that on 9/11, Fatima was in Brazil and didn't apply to enter the US again until 2003. Santos continued lying about his past with a scary consistency. He made claims that he knew people in the Pulse shooting of 2016, and that he saved "thousands of animals in his self-made charity, Friends of Pets United". Both were proven to be false once again. These fabrications, while clearly destructive, harmful, and arguably an attack on our very democracy have been claimed to be protected under the First Amendment. 
To make matters worse, this isn't Santos' first recorded instance of blatant lies. Recent video coverage of a hearing conducted in 2017 reveals Santos testifying on record, under oath, that he "work[s] for Goldman Sachs," an investment banking firm. The judge asked again to clarify, to which Santos replied "Yup." There has been no record of Santos ever being employed by Goldman Sachs. 
While Santos' lies may be far and wide, it seems they may be catching up with him. Potential perjury faces Santos along with a slew of campaign finance issues stemming from his spending reports, which are being proven to be fabricated. But even still, no charges have been filed against him. This begs the question of how? How was a US representative able to lie this prolifically and still be elected? We know for a fact that Santos lied to his voters repeatedly, yet the repercussions are still not in effect. Santos will serve until 2024 unless convicted of a criminal charge—something that is highly unlikely.
The scariest aspect of this is that it isn't the first example of a politician lying to their voters. Politicians, both Democrats and Republicans, have lied to voters for years about background information and personal experiences. We have seen examples from politicians like Donald Trump overstating his self-made business, Hillary Clinton exaggerating her claim that she dodged sniper fire on an airport tarmac during a 1996 visit to Bosnia as first lady, Madison Cawthorn falsely claiming in his 2020 run for the House that an auto accident forced him out of attending the Naval Academy, Marco Rubio claiming that his Cuban immigrant parents fled Fidel Castro's revolution, and Joe Biden over exaggerating his academic record in the 1980s. These lies, small and large, undermine the trust that American citizens need to have in their politicians. Without consistent accountability in place for lying to the broader public—especially as a politician—these same lies become normalized. Santos's web of misinformation needs to serve as a wake-up call to the US government to institute repercussions for lying politicians.
This wake-up call has been taken by two representatives. U.S. Representatives Ritchie Torres (NY-15) and Dan Goldman (NY-10) announced they are joining forces to introduce the "Stopping Another Non-Truthful Office Seeker" — or "SANTOS" — Act in the 118th Congress. The "SANTOS" Act amends the Federal Election Campaign Act of 1971 and would require any candidate for Congress to file additional information about their educational background, military service, and employment history. A candidate who knowingly and willfully provides false information would be punished with a $100,000 fine, one year in prison, or both. 
It is only with strong action to prevent from spreading lies to the public at all scales that we can truly revitalize the importance of honesty and veracity. We need strides in accountability on behalf of our leaders to preserve our democracy. In my mind, this bill is crucial and further enforcement of honesty in public figures must be continued in order to achieve a higher level of integrity in American politics.
Leave a Comment