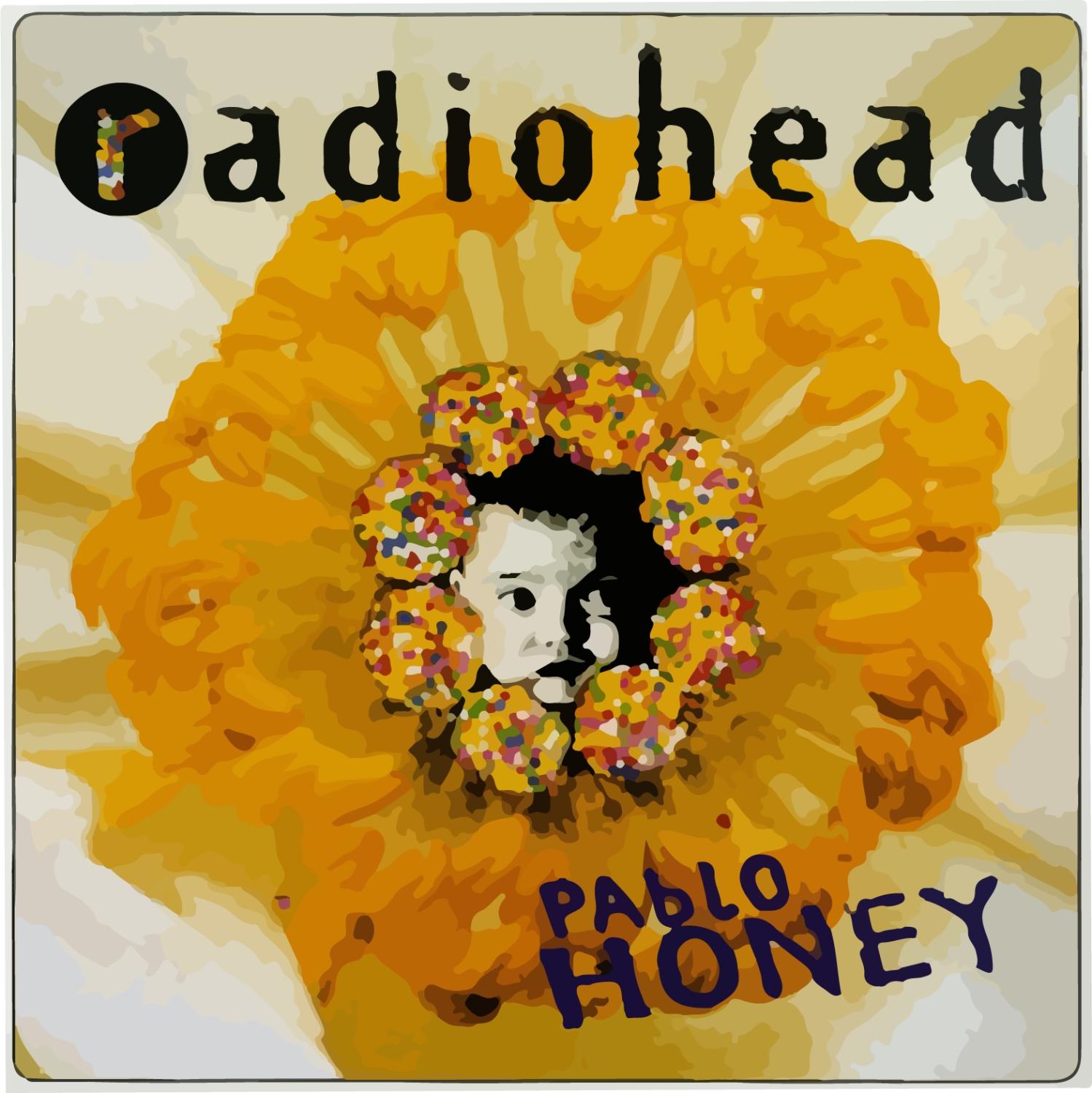 The date is February 22, 1993. A new band out of the Abingdon School in Oxfordshire, England has just released their debut full length LP. This band is Radiohead, a newly formed rock band, yearning for the fame of Kurt Cobain's Nirvana just a year after their massive commercial success Nevermind. Up to this point, Radiohead had released a few singles through the EMI label (owner of the Parlophone Record Label), none of which obtained much commercial success. However, there was one outlier. This single is one which we all know today as "Creep." 
Pablo Honey, the official name of the aforementioned debut LP, had been in the works since 1992, after Radiohead's demo tape Manic Hedgehog caught the attention of EMI Records. After signing with them, Radiohead released their first single entitled "Creep," followed up by "Anyone Can Play Guitar." "Anyone Can Play Guitar" found little to no commercial success, but it was the other single that caught the attention of the public, specifically the Israeli and American music market, by placing 78th on the UK Top Songs List of 1993. Their recording company knew this very well from the start. 
Today, thirty years later, almost everyone knows Radiohead for "Creep." However, the rest of Pablo Honey has been long forgotten, gaining little to no attention. Though the critical reception of this album was originally mixed, the album received criticism for its bland, unoriginal, grungy sound, qualifying it as Radiohead's "worst" album. But what is often overlooked is the significance of this LP in the Radiohead discography. The current sound of Radiohead has left its rock 'n roll roots for dead and started anew with their ground-breaking, experimental sound through the albums OK Computer and Kid A. From the beginning, Thom Yorke's soft falsetto had not been heard of yet in the grunge scene. In turn, Radiohead's lead guitarist Johnny Greenwood wowed fans with his unique and exceptional guitar slides, chucks, and overall abuse of his guitar, leaving the listener energized and excited. 
There was no doubt, however, that Radiohead would have an impact on the Rock world. What was originally going to be a "throwaway" track became their most well known, and Radiohead failed to realize this without the help of their record company who encouraged them to release it as their debut single. "Creep" was not the only song that showed their potential. The entire album reflected Yorke's falsetto and Greenwood's violent guitars. Without Pablo Honey, the five piece would not be where it is today. 
When it comes to Pablo Honey's tracklist, the album opens with "You," a short and simple energetic song that builds off of a dreamy, plucky lead and slowly transforms into a head bopping mixture of electric guitars and echoey guitar feedback. The second track, "Creep," contains simple but memorable chords that resonate with  listeners thirty years later and lyrics (relatable or not) that deliver lots of emotion with the three quarters mark of the song being the ultimate climax of Yorke's vocals. The next song, "How Do You?," is the weakest track on the album, often forgotten as New Musical Express (NME) criticized it for "breaking the album's momentum… horribly." Despite this, it contains a sample of the American comedy act The Jerky Boys' prank call, which includes the famous line: "Pablo, Honey?"
The song fades out into "Stop Whispering," the next track of the album. Containing a simple, two-chord progression that builds into a chorus of fast electric guitars and another one of Yorke's Cobain-esque vocal deliveries similar to that of the "Creep" climax. The next track, "Thinking About You," is Radiohead's attempt at a rock ballad, dealing with topics of romance, failed relationships and regret, with a simple but attractive acoustic guitar strumming chords beneath the vocals. "Thinking About You" is one of the album's most sincere and heartwarming moments, which is quickly interrupted by "Anyone Can Play Guitar" with its loud, infamous guitar slides and bends performed by Johnny Greenwood, and plucky bass line performed by Colin Greenwood. The song finishes with a memorable chorus and guitar solo.
The next pair of songs, "Ripcord" and "Vegetable," deliver moments reminiscent of the Pixies loud-quiet effect, and contain catchy guitar work from both of the Greenwoods and Ed O'Brien. The follow up track, "Prove Yourself," is a short and simple attempt at a rock anthem with a chorus of Yorke's chanting "prove yourself" throughout the song. The penultimate tracks "I Can't" and "Lurgee" bring the tempo of the album down and prepare the listener for the finale. The final track of the album, "Blow Out," has been called one of the best Radiohead songs of all time for its wildly experimental sound compared to the rest of the album. It begins with a bossa-nova style guitar groove that slowly transitions into guitar chaos, and continues to build up until the peak, when it collapses in on itself and brings the album to an end. 
Pablo Honey's legacy often goes unnoticed, but the importance of it in Radiohead's discography is immeasurable. Two years later, on March 13, Radiohead's second album The Bends would release to critical reception. This album brought Radiohead's second batch of popular songs, which included "High & Dry" and "Fake Plastic Trees." The Bends expanded upon what Pablo Honey started and built solid grounds for Radiohead to continue to thrive. Radiohead would release OK Computer two years later, and would be considered one of the most critically acclaimed albums of all time, next to Pink Floyd's The Dark Side of the Moon. As for Pablo Honey's reception, critics said it was "one of rock's brightest hopes." NME claims songs like "Anyone Can Play Guitar," "I Can't," and "Stop Whispering" are some of the only "unabashedly direct" tracks in their entire discography. Today, "Blow Out" has been considered one of the best songs in the entire discography and, unlike "Creep," is liked by the band. It is still played at concerts up to this day, unlike the rest of Pablo Honey's tracklist, which was gradually dropped from all live sets. On February 22 Pablo Honey turned thirty years old. Radiohead may have dropped its teenage angst phase, but the music still lives on. Whether you know them by their extensive catalog of music, or just by "Creep," their debut release will always be an important part of the band's history.