Campus officially closed
New policies at LM prevent students from leaving campus. This impacts students who have free periods and those who park in two-hour zones around the school.
Just a week before spring break, students sat down during advisory to watch a video. It was a presentation made by Dr. Johnson updating the student body, focusing on some issues that stirred mixed opinions. Discussed in this presentation were some new rules, most that would be implemented when returning from the break. While some of the new rules were generally accepted, one in particular caused much angst and disruption. This rule stated that students no longer had access to the majority of doors around the school during the day. Essentially, the main office and Kobe Bryant Gymnasium entrances were the only ones to be utilized by students. Additionally, they were not permitted to enter or leave school from the side entrances for free periods, appointments, or to move their cars. Instead, students are now directed to sign in or out at the office whenever they enter the building late or leave early as a result of free periods at the beginning or end of the school day. This new regulation impacted students greatly, as the ability to leave for any purpose, including to move their cars, is now limited.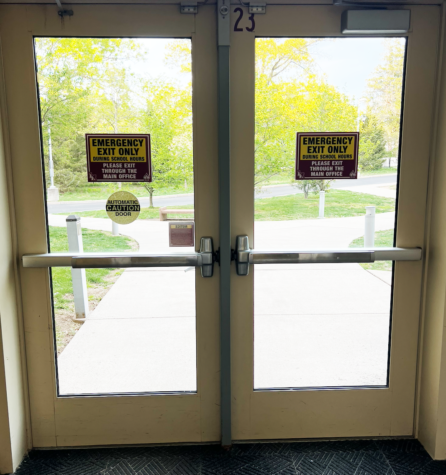 One of the most prominent concerns amongst students regarding Dr. Johnson's decision is how students will continue to use two-hour parking. Parking is consistently a problem for LM students, primarily due to the lack of lot space and an excess of students who drive to school. Seniors are able to enter a lottery for one of a few highly-coveted parking spots at the beginning of the school year. With such limited parking, many students, especially juniors who don't have access to the lottery, opt to use the two-hour parking in LM's surrounding neighborhoods, especially near Owen Road. These spots are mostly accessed via door 23, near the Spanish and Engineering classrooms. Students who need to move their cars before being ticketed after two hours in a spot typically use the door heavily throughout the course of the day. While this practice always violated LM rules, these new regulations prohibit this behavior, impacting LM students who previously used this form of parking.
Though the school rule preventing students from leaving the premises had been in effect before Dr. Johnson became principal, it was never strictly enforced by past administrators. This sudden change was abrupt for many students. In the past, especially due to students who could easily go home during the day or those who accessed their cars off campus, the idea of a "closed campus" was not entirely maintained. It became a privilege that students took for granted. However, students who didn't expect the change in policy are now finding alternative practices since they cannot leave the building to move their cars throughout the day, or leave campus if they have a free period. Some students claim that it leaves very few alternatives, if any, for students who must use two-hour parking.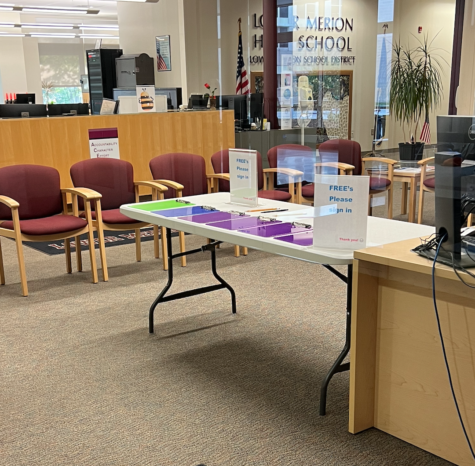 Additionally, this rule limits students' ability to use the side doors during free periods to leave campus. One common spot for the student body is Suburban Square; some students frequented the open-air shopping center during frees or Lunch & Learn. Our school has always been considered a "closed campus," but the previous lack of specific enforcements allowed students to break this rule without severe consequences. Now, with administrators and campus aides policing the campus more heavily, and with sign-in sheets to ensure students don't leave unless authorized, students are generally unable to exit the school and return from places like Suburban Square. This is accompanied by signs reminding students not to use any exits around the building during the day except the main office entrance. Additionally, if they have a free at the beginning of the day, they can come to school late but must sign in on the form in the office. The same goes for free periods at the end of the day, as students must sign out before leaving.
With this, students, especially the ones who use two-hour parking, are greatly impacted. On one hand, students who usually use two-hour parking could just take the bus to school. On the other hand though, two-hour parking might just be more convenient for them, their situations at home, etc. With all of this in mind, LM students may be confined to using alternate parking places like Suburban Square, or just taking the bus. One thing is evident in light of this news; the leniency at LM is coming to a close.
Leave a Comment