The fall of the blockbuster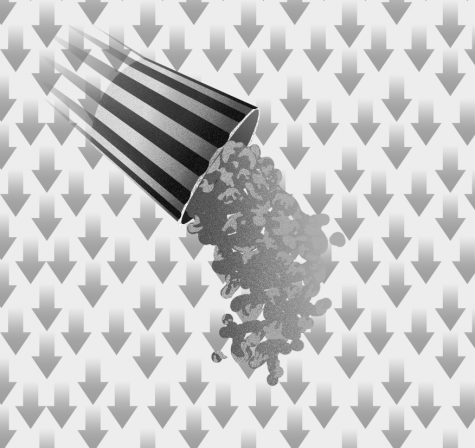 Avid movie-goers and film-buffs beware: there likely won't be much new content coming to the silver screen until 2021.
In March, when COVID-19 started spreading rapidly across the country, movie theaters, like most businesses, closed, halting the release of some of the year's most anticipated films.
Movies like the much awaited No Time To Die, the latest installment of the long-running James Bond series, were delayed for an entire year, now being released in April 2021 instead of April 2020. Black Widow, the anticipated addition to a Marvel fan favorite back-story, was also delayed a year until May 2021.
But with theaters closed, there was hope that streaming platforms would be able to come out with blockbuster films. Netflix and Hulu have released original content on their platforms for years and other organizations were trying to wade into these waters.
One of the biggest attempts to do this was with Mulan on Disney+. The film was a live-action remake, a style preferred by the studio in recent years, and had much excitement around its release. Despite controversy surrounding the lead actress, backlash after she backed Hong Kong police against pro-democracy protesters, trailers had millions of views and fans were eager to see Disney's latest installment in their live-action remakes of classics.
Mulan's premiere was on March 9, which was unfortunate timing in relation to the pandemic. After months of trying to schedule a summer release, Disney came to the conclusion that September 4 would be the debut over Disney+. However, in order to watch the film, subscribers would have to pay 29.99 dollars. Unlike other movies that came out over streaming platforms, Disney wasn't going to provide this for free.
"I get that they were trying to make a realistic price to what it would've been [in theaters], but you're paying partially for the experience at a theater which you don't get at home sitting on a couch," said Ellie Ward '21, who purchased and viewed the movie on Disney+.
This was, to put it simply, a horrendous decision on the part of Disney. Few wanted to pay an extra price on top of their subscription, and it led only to criticisms of Disney. Even worse for the company, their decision to release it for free on Disney+ on December 4 has led many subscribers to just wait a few extra months to see the film.
Disney therefore made only made $6.88 million dollars off of Mulan, very little money compared to its budget of two hundred million, and its controversial release only led to less people wanting to see it.
Ward also thought that the movie's cost "wasn't worth it," from a quality standpoint, continuing that she, "liked the original much more."
With Disney proving that blockbuster franchises will struggle with new releases, and with movie theaters like Regal shutting their doors again, it seems unlikely that we'll get any new films until it's safe enough for theaters to have large audiences once again, not to mention that more films will be additionally delayed because filming for many productions up in the air due to COVID-19 precautions.
So if you're looking for new films beyond Netflix originals, you're probably going to have to wait, as Disney's struggle shows there's no good way for studios to release big films at this time. However, what you can look forward to is late 2021 and early 2022, when there will be a flood of new releases, as things, hopefully, return to normal.
Leave a Comment