Last March, teachers and students alike found themselves in unprecedented territory. We went from sitting in class one day to having the entire school fully online in the span of a week. This year, starting school with new classes, teachers, and schedules has been a challenge for the entire district. However, teachers are trying their best to make virtual learning an interesting and interactive experience for everyone.
Teaching online is very different from teaching in a classroom and teachers must completely reinvent their style of instruction to adapt to this new situation. In a classroom, the teacher can always look around to see if the students are focused and engaged, whereas on Zoom students can appear to be paying attention while playing on their phones. Teachers are also working diligently to maintain the collaborative space a classroom offers while teaching on a platform like Zoom, which can be difficult. After all, a key aspect of many classes are the interactive discussions, but when everyone is at home it's hard to have a nicely flowing conversation. To combat the difficulties that arise with virtual learning, teachers are trying to learn and master the options Blackboard Collaborate and Zoom offer while also finding new technologies to make class interesting for students.
In an attempt to make class interactive, many teachers are testing out new programs, utilizing the technology everyone has at their fingertips. Towards the beginning of the year, many teachers asked students to create "flipgrids," short videos of oneself online, in order to allow teachers and students to introduce themselves and meet others in their classes. Many teachers have also been using the program "Nearpod," which essentially makes PowerPoints and note taking interactive. Nearpod allows teachers to hold live sessions where students all work at the same pace together, as well as a student-led option which can be assigned for homework. Teachers can add polls, questions, videos, and even review games to teach their material through Nearpod, making a Zoom class interactive while minimizing the inevitable awkward silences.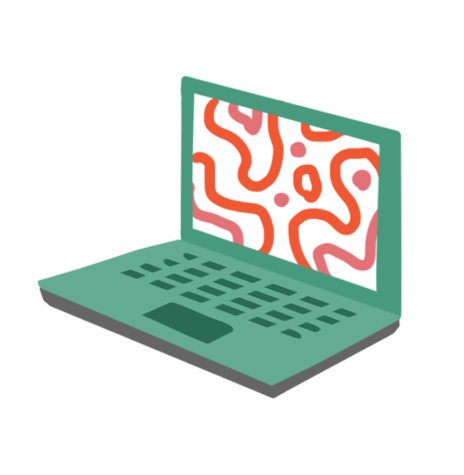 Group work is vital to school and education. Teachers are trying to use the many features of Zoom and Google Docs to create collaborative workspaces as if we were still in school. While features like breakout rooms tend to be a bit uncomfortable in the beginning, they can be extremely helpful in maintaining the collaborative aspect that is integral to an in-person class. Similarly, the sharing features of Google Docs allow multiple students to work together during virtual learning, something that many students have been missing since leaving school.
Health and physical education teacher, Shari Roeder, believes that, "teaching online has pushed us to connect in new ways, be creative and collaborate." Roeder, like most teachers, misses, "face-to-face social connections and being active with students all day."
Difficulties are bound to arise from this new, challenging situation, but students must understand that this is uncharted territory for everyone involved, especially their teachers who are completely reinventing the profession and doing a job they never trained for.