Fall activities
Find out some fun ways to spend your time this fall!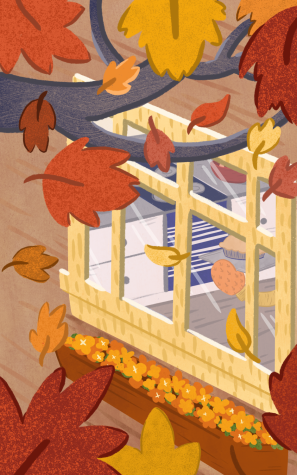 Time has flown by and it is now November, which means winter is just around the corner. Here is a list of things everyone should do before the cold winter days come, so sit tight and enjoy the fun fall activity ideas!
1. Bonfire: First up, bonfire! Who doesn't like a good s'more? Although COVID-19 is still prevalent, burning some wood and roasting a marshmallow doesn't hurt anyone. Nothing is more relaxing than a good snack and some new memories. Being outside is also more pandemic friendly, so grab some fuzzy blankets and get cozy!
2. Eat All Pumpkin-Flavored Foods: The first word that comes to mind for many of us when we think of fall is "pumpkin!" autumn is the best season to test our cooking skills and consume everything pumpkin-flavored. Look up some pumpkin food recipes and get messy in the kitchen! Very soon, the house will begin to smell like cinnamon and nutmeg, one of the best ways to capture fall.
3. Pumpkin Patch: Speaking of pumpkin, don't miss out on the pumpkin patch! You don't get the full experience of Autumn without getting lost in a corn maze. At the pumpkin patch, there is an unlimited amount of fun! Take pictures, eat caramel apples, pick the best pumpkins, but most importantly wear a mask to keep everyone safe!
4. Donate Food: Now more than ever, individuals and families need our help. With COVID-19 and the winter season approaching, many people are experiencing extreme hunger. Creating bags with nonperishable foods and sanitizing kits will go a long way. If that is not possible (due to the circumstances), local food banks are always looking for help and more donations. To keep yourself and others safe, please check out the guidelines at feedingamerica.org.
5. Utilize the Leaves: One of the first things we notice in fall are the crunchy leaves under our feet. Fall is the only time of the year when the leaves turn brilliant shades of red, orange, and yellow, and we need to take advantage of that! So snap some pictures, jump in a leaf pile, make art, and create new memories!
6. Change Wardrobe: Out with the summer wardrobe and in with the winter wardrobe! The temperature is dropping and we need to bundle up. This is the perfect time to get rid of all the short sleeves and replace them with big, cozy sweatshirts. Be careful and suit up because we don't want to shiver!
7. Decorate the House: We have the smells, we have the food, but we are missing the festive decorations. The fall colors will brighten our morning and create the best mood. Something about the fall colors that just screams happy. New candles, new doormats and a few pinecones will make for the perfect fall scenery!
Fall is the perfect time of year for these activities. From Pumpkin everything and fall fashion to helping people in need, there are all great ways to create the best memories. While taking part in these activities, have fun, but please keep the pandemic in mind and take all necessary safety precautions!

Leave a Comment