Girls' soccer finishes undefeated, wins Central League
LM's girls' soccer team (LMGS) experienced an incredible start to their season.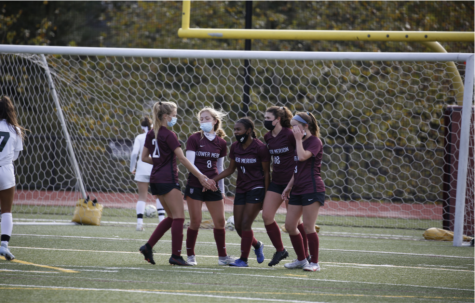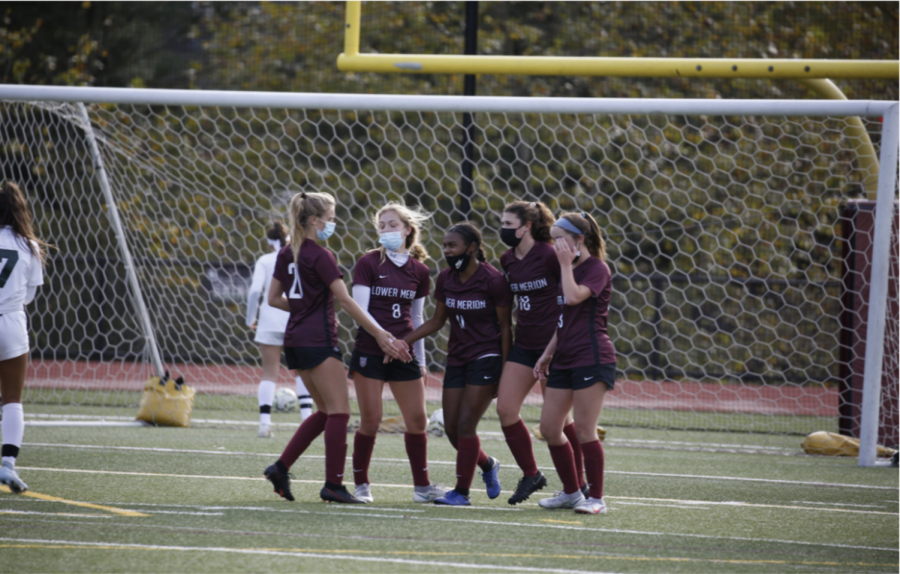 Months after not knowing whether they would be able to play, the girls' soccer team (LMGS) experienced an incredible start to their season. Expectations were high before their first game, as the team boasted a total of eighteen returning varsity players. However, they still knew that they had to work their hardest in order to achieve their goal: winning the Central League championship. Audrey Brown '21, one of the team's captains, entered the season with high hopes of what the players would be able to accomplish. "The team this year has unlimited potential, but is a work in progress," Brown posits. "As we grow, I have strong faith in what we will be able to achieve this year."
LMGS finished with a record of 12-0. Key victories against Conestoga (2-1) and Garnet Valley (2-1) kept them atop the Central League all season. As the team's goalkeeper, Brown has been an integral part of their success, allowing only four goals in all matches played.
One of the most indispensable parts of the team was the near-impenetrable midfield, comprised of Elly Slensky '23, Ella Braunfeld '21, and Emma Burke '23. When asked about the trio's compatible chemistry throughout their games, Braunfeld stated, "We have a really good dynamic this year, which has led to countless opportunities being created in the final third, ultimately leading to success."
As well as experiencing success on the field, the team has helped contribute to an important milestone: Coach Kevin Ries's 200th win. This momentous event took place at Harriton, where the Aces defeated the Rams 7-0. After the game, the players ran onto the field with homemade t-shirts to celebrate Ries's success.
On November 21, the Aces took on Radnor for the Central League title. They had maintained their high level of play all season and did not let up in their final competition, completing their dominant run with a 2-0 victory at Arnold Field.
Leave a Comment