Back on the track
After two full years without a race, girls' track and field is back and better than ever, ready to speed past the competition.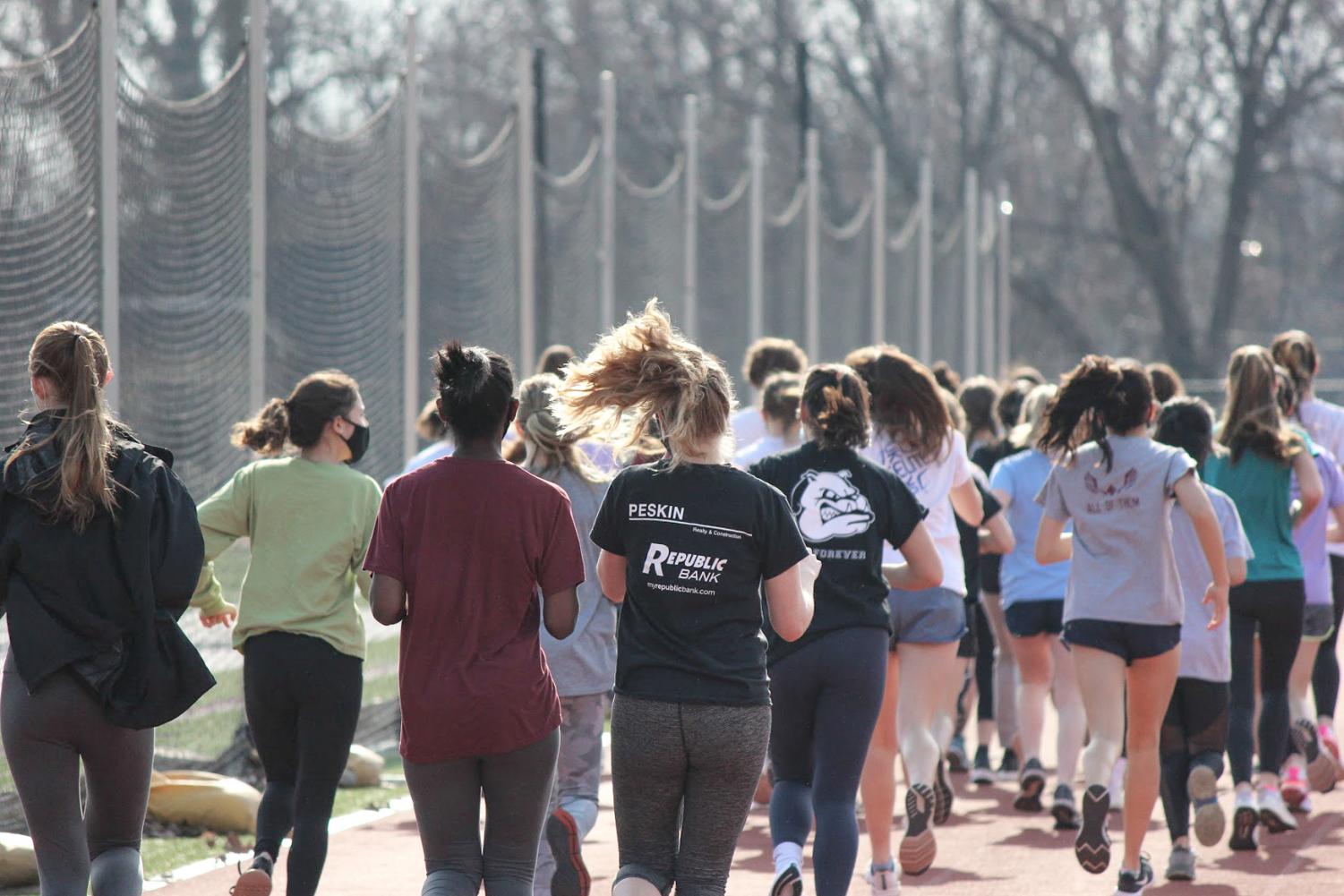 At the sound of the starting gun, the LM Girls' track team began its first track meet in over two years, excited to finally be racing again. Through a preseason of running with masks on and following COVID precautions, the Lady Aces came into the first meet hoping to break personal records (PRs) that had been set two years ago in a pre-pandemic world. 
While six teams were competing at Arnold Field, the Lady Aces were up against Haverford, Harriton, and Upper Darby. Sarah Hurst '21, a captain and D1 commit, finished first in the 1600m and 3200m races. She described how "it was really nice to get back on the track and be able to go fast again. Experiencing the energy of people cheering for me, and being able to race people was a feeling I missed. The pandemic made me realize how I shouldn't take racing for granted and made me hungry for more success and PRs." Another LM Girls' Track and Field powerhouse, captain and thrower Jourdyn Rumph '21, came in first in discus while qualifying for districts at the same time. Not bad for someone who has not thrown the discus in competition since 2019. Other notable runners in the meet include: Luna Furer '22, second in pole vault; Jada Goonewardene '21, 3rd in the javelin; and Dori Olsen '22, 4th in the 400m. While the seniors dominate in competition, not all will be lost next year when they are gone. Freshmen Sarah France and Mary Gannon both raced hard and showed that they are valuable assets to the team. 
Through blood, sweat, and lots of running, the Lady Aces came out on top against Harriton and Upper Darby, and are looking good for the upcoming season.
Leave a Comment