Senior Skip Month
Whoever heard of senior skip day? Just one day? A senior class officer would beg to differ. You won't want to miss this story.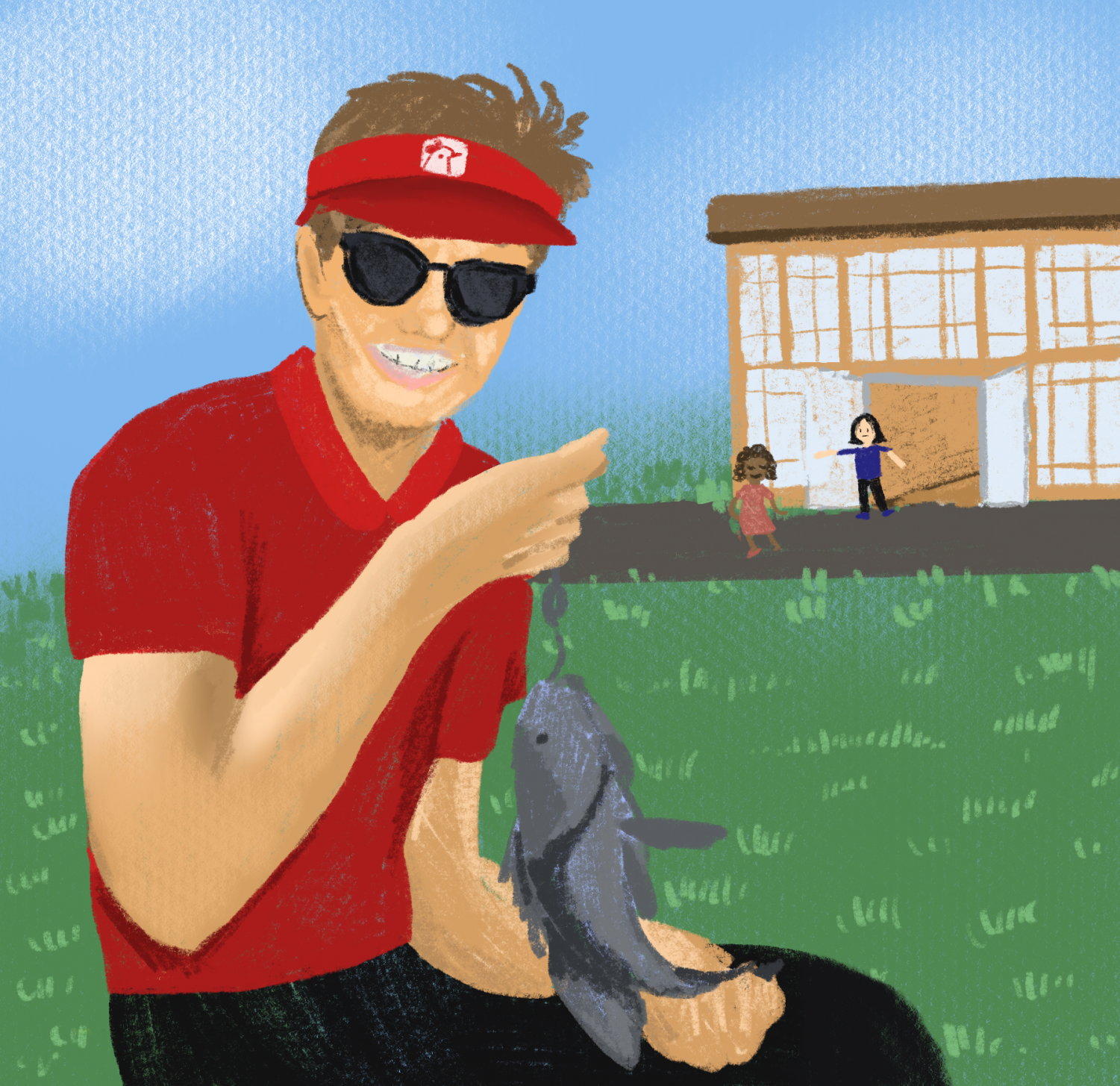 BREAKING NEWS! Earlier this April, senior class officer Eliud Ginkbug '21, who also happens to hold the LM (and world) record for most Calc worksheets completed in 24 hours, announced his latest plan for the remainder of the school year, much to the delight of juniors — Senior Skip Month!
Instead of having the traditional senior skip day, which involves the senior class being absent for a scheduled day during the year, Ginkbug proffers an entire month dedicated to senior wellness and freelance pursuits. While such an idea might seem controversial to some, Ginkbug contends that his plan would promote a wide variety of benefits, such as increased social distancing in the hallways, more plentiful gourmet cafeteria lunch options for underclassmen, less work and stress for AP teachers who deserve a break after their tussle with Zoom all year, and — most importantly, Ginkbug declares — parking passes for the dozens of juniors who have labored so hard this year to earn them.
While Ginkbug professes to have the enthusiastic support of the majority of the school for his plan, many have openly come out to criticize Ginkbug for flagrant abuse of power as well as political pandering to his voter bloc. Some like Linc daDink '21 have openly scathed Ginkbug for purposefully attempting to satiate juniors in exchange for votes toward his candidacy for Chick-fil-A's Ambassador of the Year, while others such as Gal Yovel '21 (also known by his parking pass ID Sean Hughes) have called out the embattled class officer for using his power to rob seniors of better parking spots than what Ginkbug has access to.
Nonetheless, Ginkbug remains insistent that these measures are not in any way personally motivated and rather out of his desire to fulfill his duties in office. "When I set out on this campaign to become Chick-fil-A's — I mean, senior class officer, I promised to make LM a safer and more hospitable place," he avers. So why not make everyone happy, let seniors do senior things, and underclassmen enjoy LM all to themselves for once (or more than once), Ginkbug reasons. Whatever the opposition to his plan, Ginkbug is confident that his idea will make LM a better and brighter place for good — minus a few upperclassmen.
"The Bulldawg is the humor section of The Merionite. Here can be found satire and parody as commentary and critique on matters of interest to the school community. Articles posted on The Bulldawg should not be taken literally or viewed as representing truthful statements of the individuals or organizations which may be mentioned in the articles."
Leave a Comment