Let's go Aces!
With Aces fans allowed back in the stands, LM football has had an amazing show of spirit this year. LM football has pleased the fans with a powerful offense led by Jack Lledo and Jay Zheng.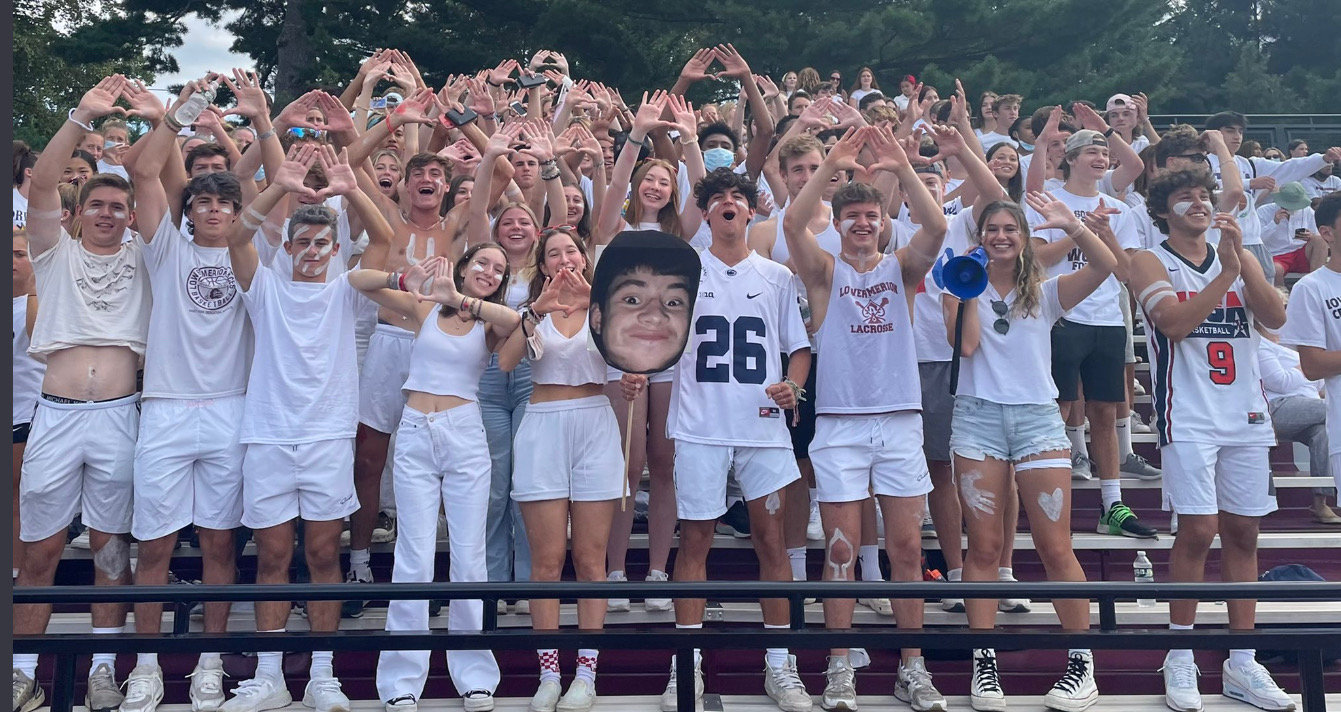 "Let's go Aces!" a phrase the LM Football team has been hearing shouted at them from the roaring Dawg Pound each and every game this season. The Aces have developed a team with a 3-5 record thus far; however, their winning percentage is not indicative of the booming start this team has come out to, especially on the offensive end. Led by emphatic dual-threat quarterback, senior Jack Lledo, the Aces have put up 47, 48, and 49 points in their three wins this season. Lledo has accumulated over 1,100 passing yards in 7 games, rushed for over 400 yards, and has 20 total touchdowns. However, this has been an effort led by many as the squad's star-studded offense includes running back senior Jay Zheng. Zheng has been averaging an impressive 6.2 yards per carry and 14.5 yards per reception. He also has accumulated a near  500 yards from scrimmage, and 6 touchdowns. Unfortunately, Zheng's season was cut short due to injury, but that surely won't stop the Aces from giving everything they have to continue their successful season. 
Lledo notes that, "the extra support this year from our student section has really brought out the best in our team. Everyone wants to make a big time play in front of the whole school and the home field advantage they provide is definitely appreciated by all of us," when asked how school spirit has benefitted the team this year. This season, the attendance from students at football games has been unprecedented. The greater spirit all began with a hard fought loss on September 3 at Haverford High School. Although the team lost, the turnout from Aces fans, especially students, was fantastic. The loud roars when the players scored a touchdown or made a defensive stop definitely granted the team a second gear, and maybe even more to play for. For an athlete, there is nothing better than putting on a show in front of your crowd. The Aces experienced this in the game following Haverford, where the team faced off against one of LM's biggest rivals, the Harriton Rams. With perhaps the largest turnout of the season, LM dominated the Rams, pulling off a stunning 47-6 victory on Arnold Field. It wasn't just the team that was successful, as you could hear the roars of the mighty Dawg Pound from a mile away. The chants from the crowd electrified the Aces who could not stop playing their hearts out for the home crowd. Hopefully, the amazing attendance continues and the squad can continue having  a great year on the field.
Leave a Comment