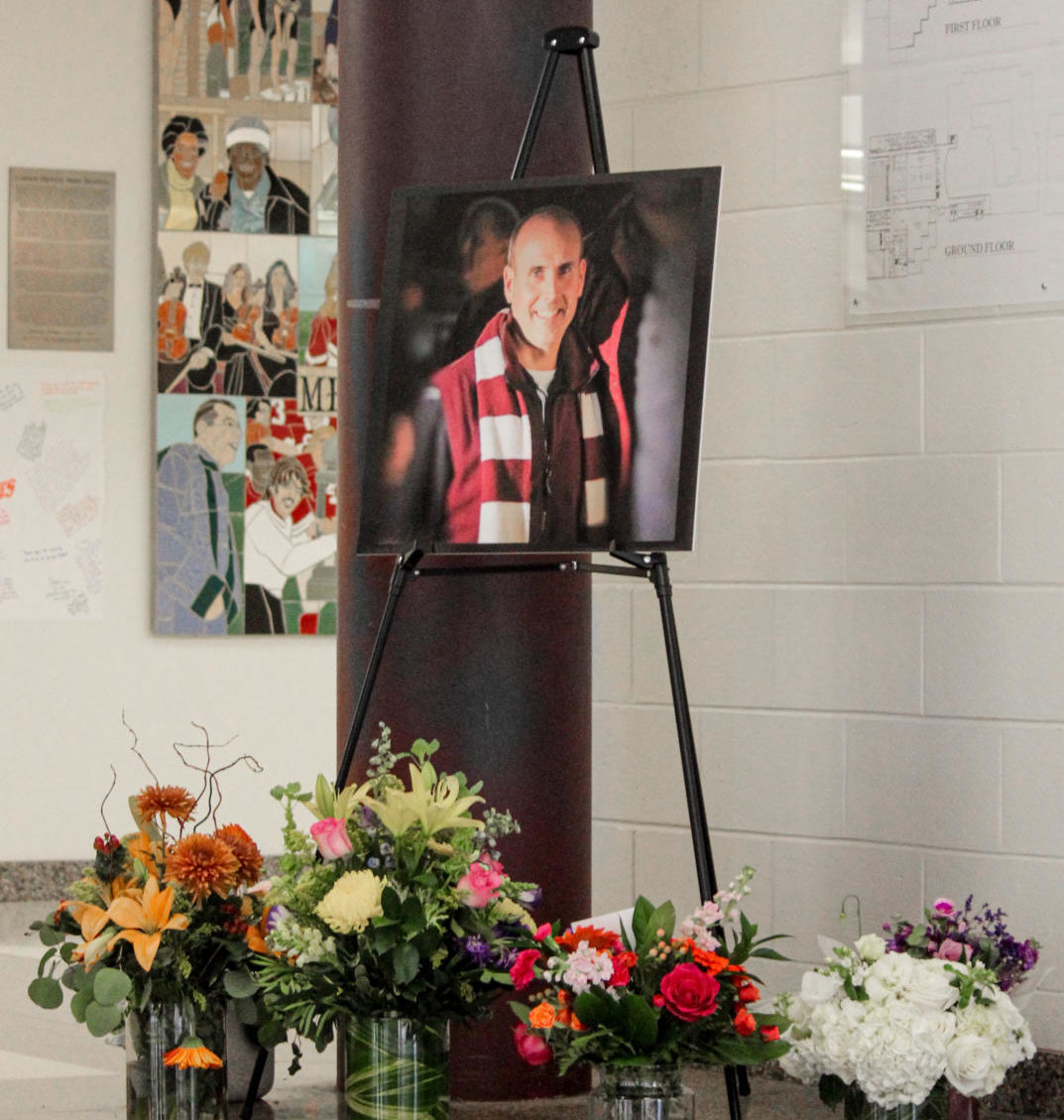 Sean Hughes, LM's principal of fourteen years, was tragically killed in a car accident on the morning of Saturday, November 13. Hughes was driving his son Nolan to a soccer game when a collision occurred between his car and another at an intersection in Camden County, New Jersey. Hughes, his son, and the other driver were all taken to local hospitals, where Hughes passed away from his injuries. He is survived by his children Nolan, Jack, and Kate, and his wife Kristi.
All district schools and activities were closed on Monday, November 15, following Hughes's passing. Early in the afternoon, teachers held an event in the auditorium where they reflected on stories about their late principal in remembrance. Later, in front of Hughes's office window, students held a vigil in his honor, with many stepping up to an open microphone to speak of his impact on them. Hundreds of students, teachers, alumni, and community members gathered to place flowers, candles, and other mementos in front of the window. They reflected on their time with Hughes and comforted each other. Various student organizations have since planned ways to honor their principal as the community continues to process the deeply felt loss.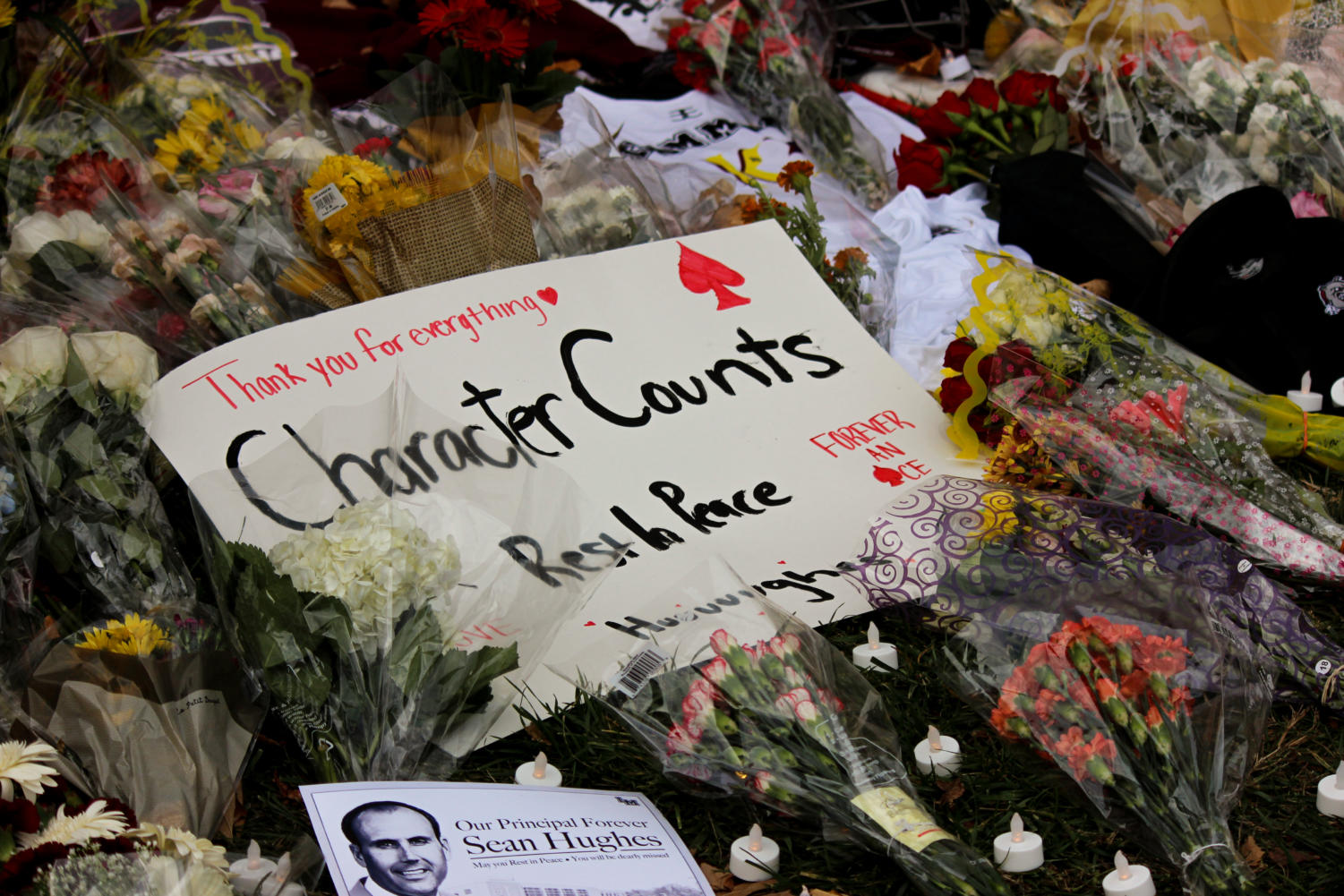 A memorial service for Principal Hughes was held at LM at one p.m. on Saturday, November 20, with speeches from several of Hughes's former colleagues, alumni, and current students, alongside performances from the choir and orchestra. The collection of stories shared offered solemn comfort to those mourning Hughes's passing and offered deeper insight into a principal who always put his principles first. As the LM community moves on from this difficult loss, it carries with it the legacy and impacts of a man who made Lower Merion High School what it is today.