Sandy Flocco
I am proud I was able to work with such a wonderful man. I will miss him terribly. He truly was one of a kind.
The relationship between a boss and their assistant is different from other relationships they have. You are there to help in whatever capacity is needed and to make life easier for your boss. You are a "work wife," a confidant, a mother or father, a protector. Yes, protector—sometimes from others and often from themselves. You become a member of your boss's home family as well.
Mr. Hughes and I had that kind of relationship. Mr. Grace sent me an email, and it summed it up better than I can. He wrote, "You enabled him to be the kind of principal he wanted to be, for students and for teachers and for staff alike. You helped Sean navigate the endless waves of decisions, some life-affirming for students. You guided his day, and because you did your work, to my way of seeing it, he was the best principal he could be."   
We laughed daily, he was beyond kind, he was a friend. Many of you may not know that Mr. Hughes was a clean freak. Everything had a place and needed to be in its place. I used to move things in his office, just a little, to see if he'd notice—of course he always did. He'd have me tape the floor around his desk when it was time to clean the carpets so his desk would go back exactly where it was.
Mr. Hughes loved his sweets. Mrs. deFranco brought Swedish Fish or Starbursts for him every Monday. He'd often yell, "Hey Sandy, do you have any of those caramel things with the cream in them?" And yes, I'd have a supply for him.
Another one of his loves was photo ops. For example, on Halloween, he'd hear that a group was dressed up and holler, "Hey San, get them back here! I want to get a photo with them," or "Hey Sandy, I sent a few pictures for you to print out. Get frames and hang them in my office." Mr. Hughes really loved being in front of a camera!
He arrived every day by 6 a.m., and we'd have a quick chat about what our evening or weekend had been like before he would head downstairs to work out and begin the day. Rarely did he leave for home before 6 p.m. I will miss seeing his PBJ on wheat bread in my fridge each day.
There was something magical about Mr. Hughes's ability to make everyone feel heard, respected, and valued. Everyone wanted a minute or ten of his time, and he didn't disappoint. He ALWAYS had time (even when he really didn't) to talk with, listen to, or help anyone. We all felt special when he approved of something we did.
I am proud I was able to work with such a wonderful man. I will miss him terribly. He truly was one of a kind.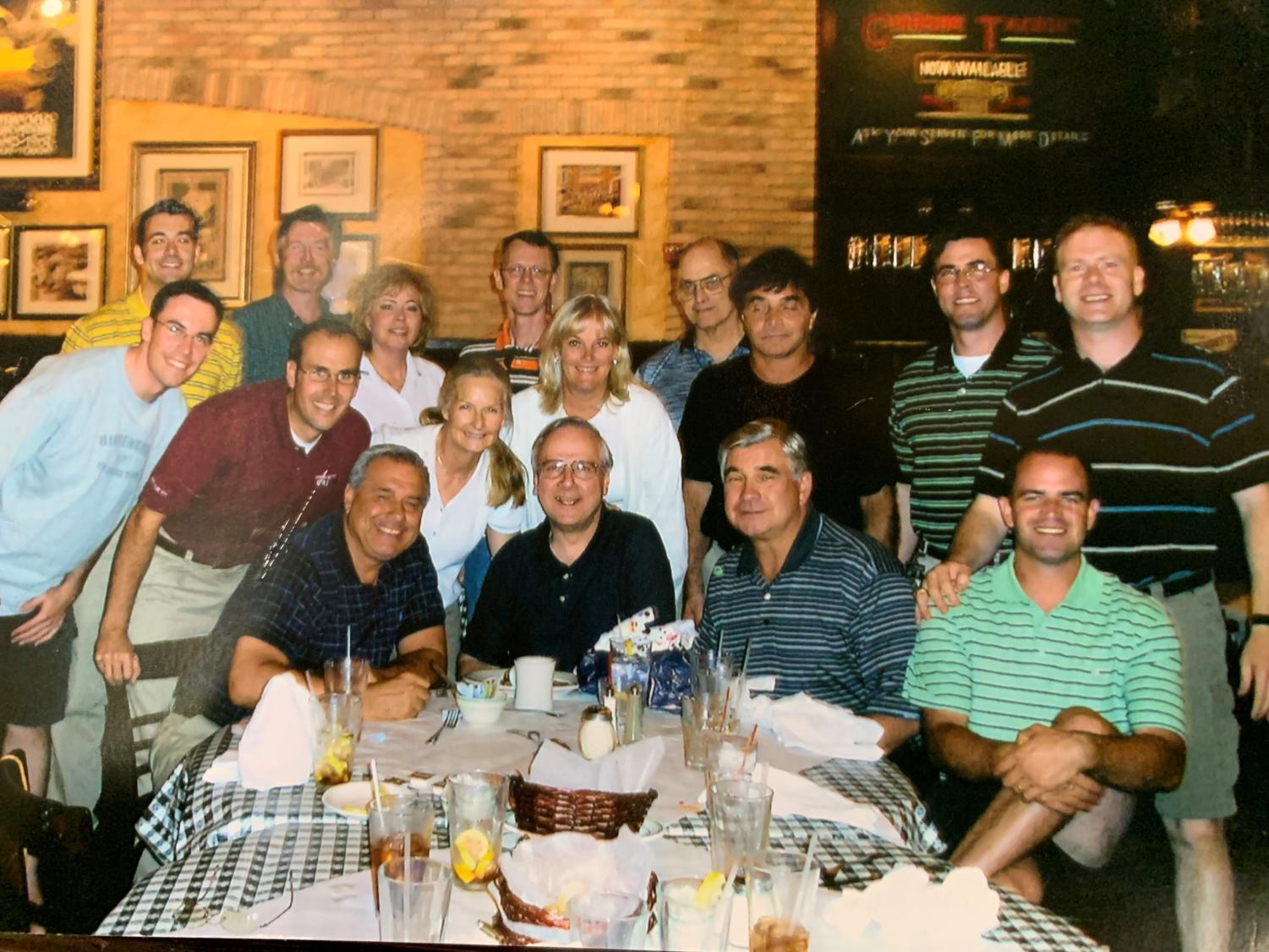 Leave a Comment