We're doing this again?
Bergheiser examines right-wing American politics following the recent insurrection against the Brazilian government after its recent election.
On January 8 in Brazil, the rhetoric that has dominated right-wing America for the last few years found a foreign home. Supporters of the country's former right-wing president Jair Bolsonaro stormed government buildings in Brasilia, the capital, in protest of the new president Luiz Inácio Lula da Silva taking office. The mob of people occupied the meeting place of Brazil's Congress and destruction of governmental materials was conducted in attempt to convince Brazil's Supreme Court to overturn the election results. For many Americans, this was an all too familiar sight stirring fatal recognition  of the January 6 insurrection. The events in Brazil occurred just two days after the two-year anniversary of January 6, but the similarities don't end there. Many have drawn parallels between the rhetoric from former leaders of both countries that undoubtedly led to violence. The truth is, the American public wasn't the only audience of former President Donald Trump's hateful lies. Is it really surprising that Bolsonaro did the exact same thing?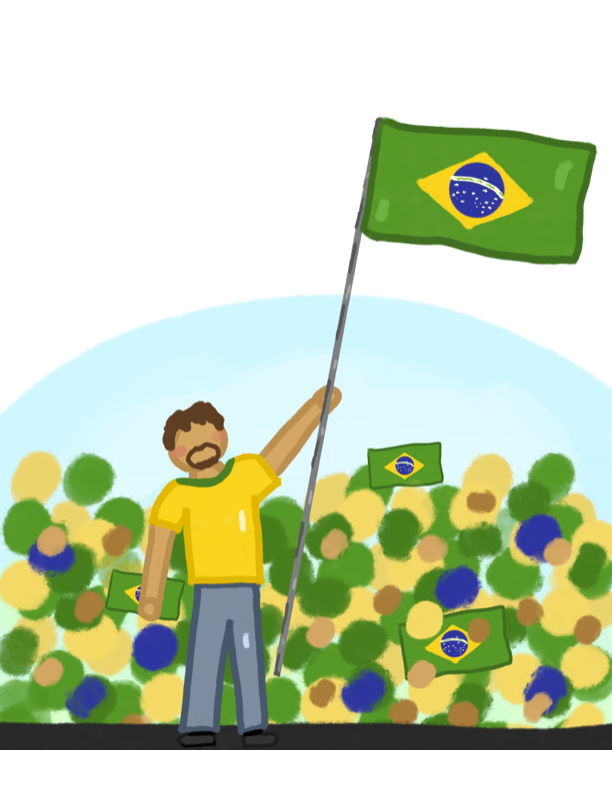 Throughout his presidency and well into the 2022 Brazilian election cycle, former president Bolsonaro repeatedly claimed he was the victim of a fraudulent voting system, very similar to Trump's claims of a stolen election. Even though allegations of widespread voter fraud in both the US and Brazil have been completely disproven, both leaders portrayed themselves as victims of a rigged election and convinced thousands of supporters that they were victims as well.
 It's pretty unlikely that riots to the caliber seen in Brazil would have occurred if it wasn't for January 6. It reveals a trope all too often discounted–America's decisions impact more than American citizens. America sets an example, whether acknowledged or not, and by setting a precedent for insurrection with little consequences, we are all responsible for inspiring what happened in Brazil. But it seems America's influence hasn't completely dismantled legal accountability. Brazil is handling the aftermath much differently than we have in the US. On January 6, the Trump supporters who stormed the Capitol were mostly allowed to leave peacefully and nearly no arrests were made. On the other hand, the rioters in Brazil's capital were quickly apprehended and as of January 17, there are over 1,200 people in custody for questioning about their role in the "Brazilian January 6". Maybe the U.S. has something to learn from those they influence. Unfortunately, whatever you want to call it, the recent events in Brazil are just another example of the ongoing worldwide trend of senseless violence from the far right, something that America has definitely had a negative influence towards the international community on.
Leave a Comment