Chad Henneberry
Mr. Hughes was a genuine man of character who lived by his words. That's awesome.
While it is known to all that Mr. Hughes's favorite saying was "Character Counts," another phrase that Mr. Hughes often used was much more meaningful to me. Those words—"That's awesome!"—have in my memory come to sum up everything that was so special about him. 
Sean Hughes was the first person I met at LM and he shaped my career and life in a way no one else has. Hiring me as a new teacher in the Social Studies department, Mr. Hughes was always helpful with advice or checking in to see how I was doing. When I began to teach AP US History, Mr. Hughes brought me to a file cabinet in his office overflowing with great lesson plans, interesting readings, and authentic artifacts, like a newspaper from the day JFK was assassinated. "Take whatever you need!" he offered enthusiastically and genuinely. More importantly than the materials he shared, Mr. Hughes gave me confidence in myself as a teacher and the desire to continuously improve my instruction. When I tried out a new project with my students, the person I always wanted to share this with was Mr. Hughes. Whenever he visited my class to check it out, he would always smile and say "That's awesome!" That simple positive affirmation was always meaningful to me.
When I took on the role of advisor for The Merionite, Mr. Hughes was always our most dedicated subscriber. Every time the editors published a new issue, I took care to put the first copy in his mailbox. I knew he was often too busy to read it from cover to cover, but he always praised the writers and artists and found something he liked in each issue. When the students would offer their takes on controversial issues, or a student opinion was sure to ruffle some feathers, Mr. Hughes was solid in his support of student journalism, helping to weather the angry phone calls and indignant emails. As advisor, he championed our paper both at our peak, such as when The Merionite represented LM at the White House ("That's awesome!" he exclaimed), and also in tougher times, when he encouraged me not to give up.   
Mr. Hughes not only shared his wholehearted enthusiasm for our work, but, more importantly, he gave us his trust. He trusted that the students would be responsible and gave them the freedom to make the choices that would define their character. He trusted that the faculty and staff were making the best decisions for students and treated them as professionals. In this environment of trust and positive support, our school community thrived. 
Mr. Hughes was a genuine man of character who lived by his words. That's awesome.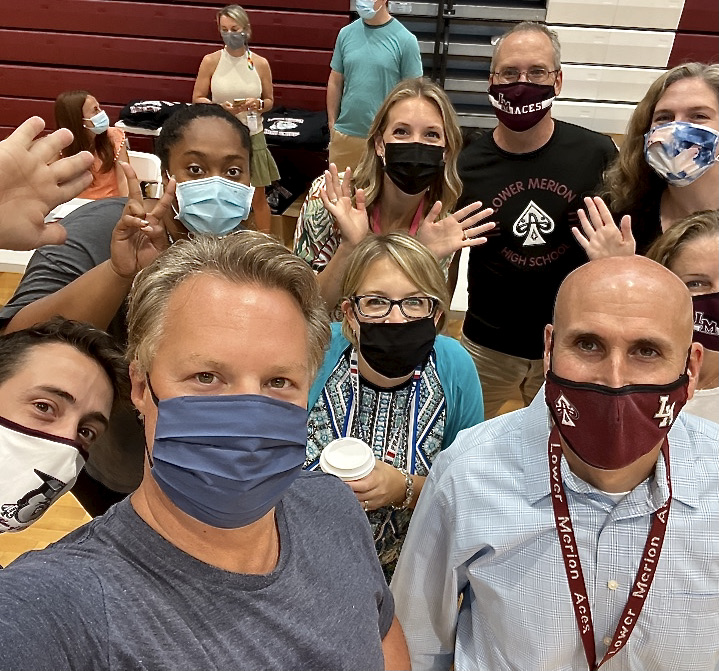 Leave a Comment