Featured Athlete: Sydney Yermish
Lower Merion Ace Sydney Yermish has accomplished milestones on and off the green.
Lower Merion High School junior Sydney Yermish, already an accomplished golfer, recently won the PIAA District One Golf Championships, a title she won in ninth grade as well, and is heading to States this week. But Yermish's success on the greens is not her greatest accomplishment. Yermish, a volunteer first responder with the Penn Wynne-Overbrook Hills Fire Department, launched her charity, "Birdies for the Fallen," using her golf matches to raise money and awareness for The National Fallen Firefighter Foundation (NFFF). The foundation develops programs to honor fallen firefighters and assist their families, something that holds great meaning to Yermish, as she has first hand experience dealing with the loss of a fellow firefighter. Yermish has also recently committed to the University of Michigan for Division One women's golf. The Lower Merion Community is proud of Yermish's professional and personal successes and wishes her luck in her bright future!
Update: Yermish won the PIAA AAA Golf State Championship at the Heritage Hills Golf Resort shooting a stellar 4-under-par 68. Congratulations to Sydney!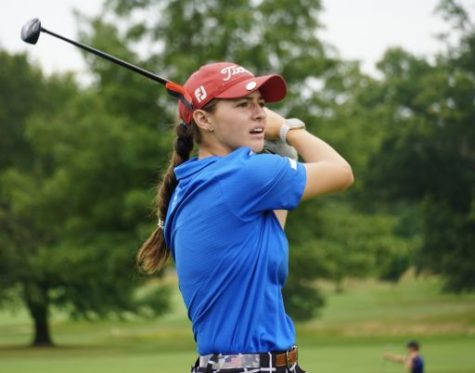 Leave a Comment