The Oscars
This article discusses the highlight events of The Oscars, specifically the confrontations that Will Smith was involved in.
The 92nd Academy Awards was certainly a night to remember, filled with laughter, gasps, and uncomfortable confrontations. While there were many cringe-worthy moments, the ceremony also marked some historic firsts.
The independent film, CODA (Children of Deaf Adults), won various accolades including Best Motion Picture, Best Actor in a Supporting Role, and Best Adapted Screenplay. The film revolves around Ruby, a seventeen-year-old girl who finds herself torn between finding her dreams and staying home with her physically disabled family. Although the majority of the actors aren't handicapped, the cast does include multiple deaf actors. Besides the Academy Awards, CODA was featured at the Sundance Film Festival, Spirit Independent Film Awards, Gotham Independent Film Awards, BAFTA Awards, and the SAG Awards. However, the night of the Oscars marked a historic first: Troy Kotsur became the first deaf man to win an Oscar for his beautiful performance in CODA. As he was handed the prestigious award, his heartfelt speech certainly made many viewers cry (including my mother). With inspiring words, he left many people believing that anything is possible with dedication, hard work, and risk. Kotsur explains, "I was so tired of financially struggling for so many years. Now, receiving these awards — it's saved my life, my career, my family. I've taken so many risks, and without these nominations and awards, I don't know what could have happened. I'd be working at a fast-food restaurant or as a grocery bagger."
Although the ceremony was filled with uplifting and mirthful moments, the most viral news from the chaotic night centered on the unfortunate episode of Will Smith confronting and assaulting Chris Rock during the event. Rock, a comedian known for his insensitive jokes, made an offensive remark towards Smith's wife, Jada Pinkett Smith. Pinkett suffers from alopecia, an autoimmune disease that results in hair loss. After Chris Rock compared Pinkett to G.I. Jane,  Smith took it upon himself to teach the comedian "a lesson." Many viewers were shocked to see the tension between the two celebrities and how it escalated on live television, cultimating in Smith physically assaulting Rock on stage. Smith—who ironically won the Academy Award for Best Actor in a Leading Role—issued an apology declaring he was wrong and "I am embarrassed and my actions were not indicative of the man I want to be." Days after the one-punched brawl, Will had announced that he will soon resign from the Academy to avoid consequences. Unfortunately for Will, the Academy banned him from attending future ceremonies or anything related to the Oscars. Regardless if people believe he deserves this penalty or not, his actions have certainly paid the price. Although this topic has been heavily involved in the media and public eye, we should still not forget the historical moments that occurred during this tumultuous time.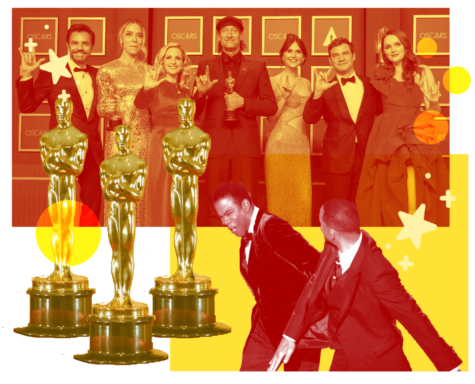 Leave a Comment