Setting up for success
The girls' Volleyball team is on track to have one of their best seasons of all-time.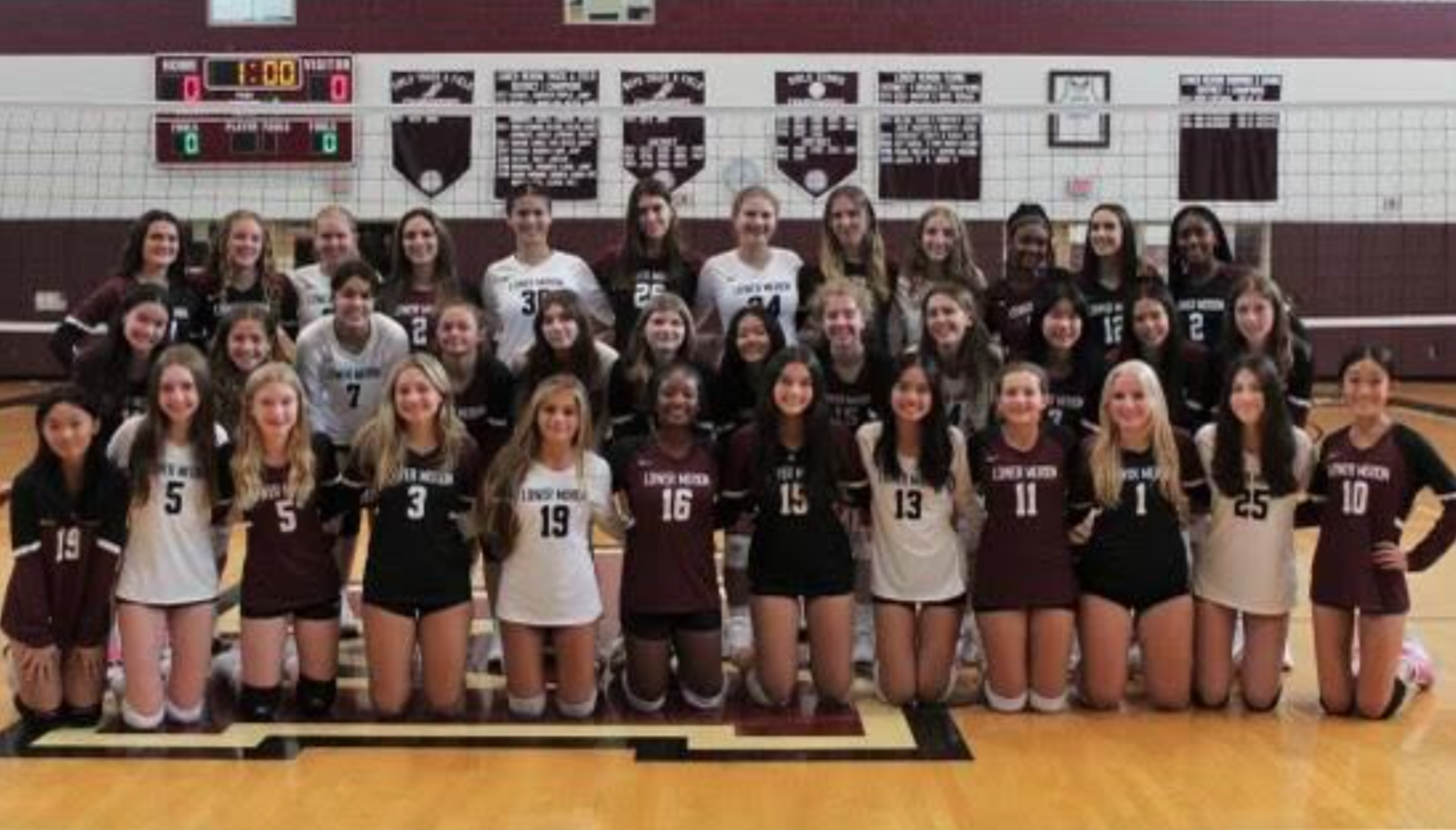 Recently, the very impressive LM girls' volleyball team has gathered quite a bit of attention amongst the LM community. In a pivotal match against their crosstown rival, Harriton High School, a large crowd came to watch, including the LM
Dawg Pound, who were there to cheer and support the Aces in their commanding 3-0 win. Currently, LM holds a dominant record of seventeen wins to only three losses, ranked as one of the top girls' volleyball seasons in the history of LM. Assuming they finish the season strong, winning against Conestoga and Haverford, the team will earn the first seed and grant them a bye in the first round of Districts.
Some key players contributing to the success of this years' season include seniors Claire Hamilton, Tianna Stavrianos, and Rachel Cheng, as well as juniors Brooke Johnson,
Norah Cotter, and Jenna DeTemple. Hamilton is nearing the record for the most aces in a single volleyball season in LM history, an extremely impressive feat to accomplish.
Stavrianos '23 also seeks to break the LM single-season assist record as she currently holds second place for most assists in a season this year. Brooke Johnson '24 has had a phenomenal season thus far. When asked about her experiences, Johnson said, "This season has been so much fun as we make new records and push ourselves with every game. I'm so excited to see where else this season takes us and what else we will achieve!"
The players' success can be further attributed to the beloved Coach Lauren Perri, who looks to make another district appearance in her tenth season coaching girls'
varsity volleyball. Last month, Jasmine Chang received a Faces of the Aces selection for her work ethic and commitment to the volleyball program. All students should makesure that they go to the girl's playoffs games as they continue their phenomenal season.
Leave a Comment