SZA saved our souls
After six years, SZA is back with her comeback 23 track album, SOS.
Five years ago, the up-and-coming artist SZA was catapulted to stardom after the release of CTRL, her debut album. Ever since getting a taste of her music, fans have been desperate for more. Naturally, when SZA returned to the spotlight this past December and released her second album, it immediately rose to the top of the charts. SOS held the number one spot on Billboard's Top 200 for more than five weeks. 
With this album, SZA explored a diverse range of genres, including R&B, rap, pop, rock, and more, seamlessly molding her voice to match each one. This stylistic versatility allowed her to show how much she has grown as an artist, and solidified her reputation as a major talent in the music industry. Although SZA featured a diverse group of artists on the album, she didn't let herself get lost amidst their voices. Her presence is felt through the beat, finding harmony and balance between artists like Travis Scott, Ol' Dirty Bastard, Phoebe Bridgers, and Don Toliver.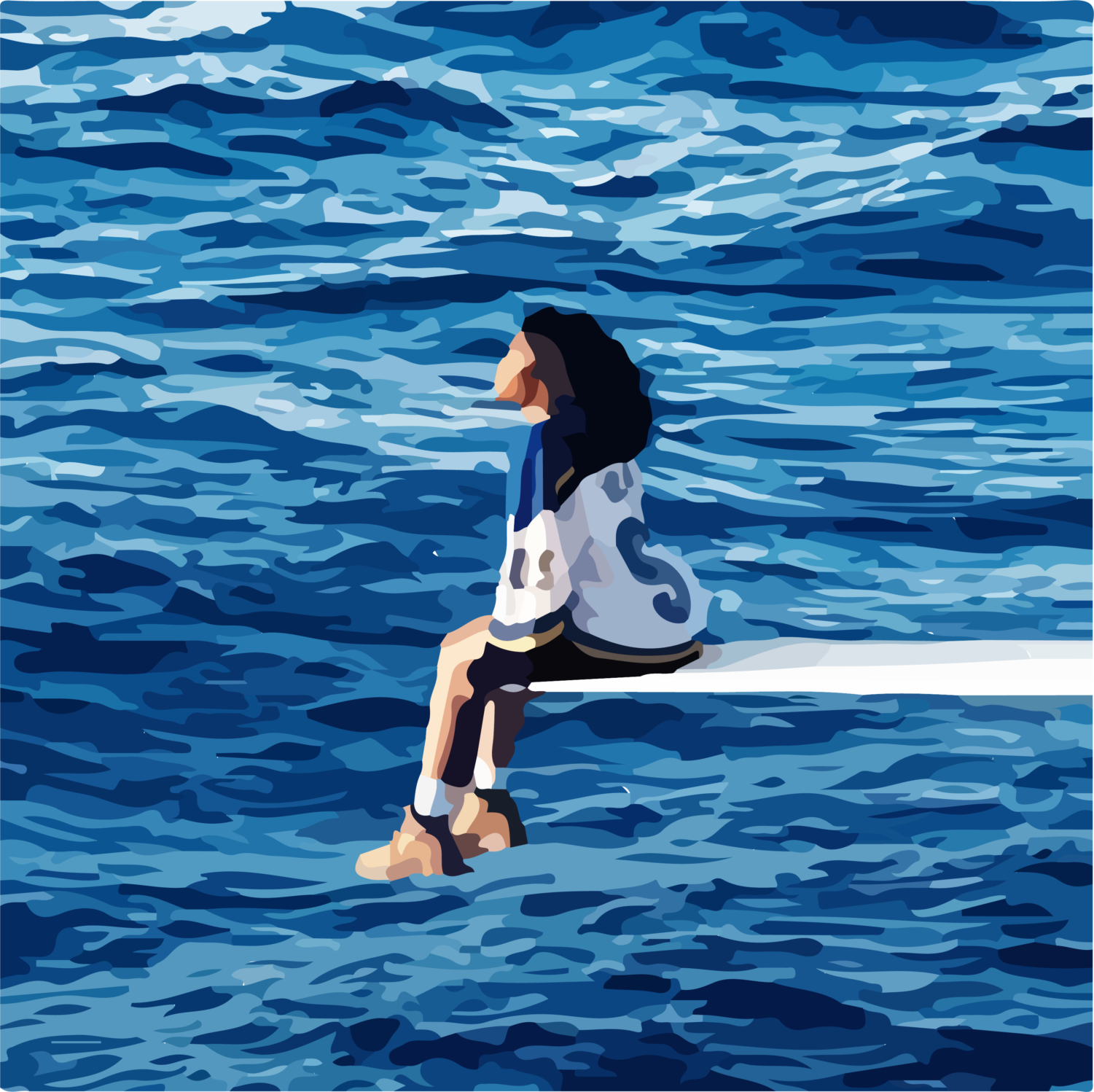 Setting the tone, the album begins with the song "SOS," a deep dive into SZA's inner monologue, dealing with a mix of everyday problems, from relationship issues to insecurities. The singer crafts heartfelt lyrics that capture her thoughts and emotions. Her listeners can form a personal connection to the music. When asked about the album, SZA herself said "it's about heartbreak, it's about being lost, it's about being pissed." And she conveys these themes masterfully. 
As the album advances, SZA dives deeper into her personal life; it's full of self discovery, self reflection, and growth. Being famous comes with many struggles, but instead of singing about them, SZA chose to write about parts of her life that fans can relate to. The song "Kill Bill" is a fantasy about killing her ex. "Seek and Destroy" reveals how SZA navigates her emotions in a breakup. "Special" details her giving all of herself to an ex and having to find ways to accept herself in the aftermath. "F2F" is about accepting her feelings about her past relationships—and that's only the beginning. 
At first, the mixed genres of SOS make the album seem scattered and unorganized, but listening to all 23 songs from start to finish reveals its true unity. SZA skillfully tied together a wide scope of genres in the album, managing to unite the songs with smooth and effortless transitions. By letting herself be open and vulnerable, SZA created an album that every single listener connects to. She lets herself work through her emotions, while allowing her audience to do the same.
Leave a Comment